This article about Python Projects With Source code will give you a list of the Best Python Projects for Beginners for 2022.
These python projects came from different areas of expertise, from beginners to intermediate level.
Before we proceed, let's take a moment first to look at the image below. You can see there the Redmonk Q120 Programming Language Rankings. PYTHON IS ONE of the world's most popular programming languages.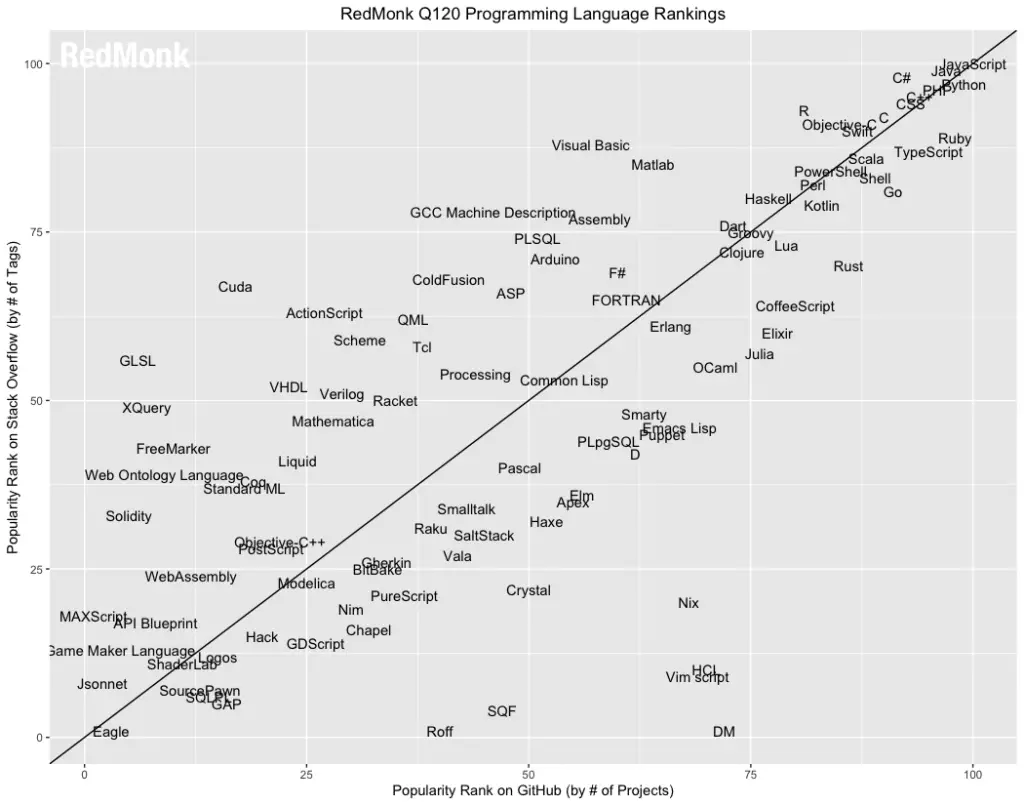 I believe that the reason why python is getting more popular every quarter or year is because of these three(3).
Simplicity – the coding used in python is very simple and easy to understand as long as you have good logical skills.
Free and Open source code – Python is a free open source software and doesn't require activation key or subscription to install in your computer.
Portability – You can run the code using any operating system.
All of the python projects here are a good sources of python project ideas that can be used in developing python applications such as in the following:
Desktop GUI
Web Scraping Applications
CAD Applications
Embedded Applications
Audio and Video Applications
Main Objectives
My objective is to provide easy access to complete python projects with source code. These Python Projects for students will help them learn how to develop their Python projects application, as mentioned above.
Most of the python projects are all for beginners to intermediate level.
I know that it is tough to look for python project ideas or python project topics, especially when you are still a novice programmer.
I also made it possible that most of the python project topics with source code are easy to download and modify to suit your requirements.
I also included here more than twenty(20) articles that will give you Code for Game in Python which I believe can help you a lot in your game development career in the future.
Python Projects With Source Code for Beginners 2022
Here is the list of free python project's with source code which I believe can provide a good foundation for students to practice building mini project for cse in python or the best projects for computer science students in python.
Advanced Python Projects With Source Code
In case you want to explore more or enhance your learning experience in python programming, I have listed below some of the advanced Projects for Python with source code.
But make sure that you should learn the fundamental of python modules or python libraries as well as how to install and work with them.
Artificial Intelligence Projects with Source Code in Python
If you want to explore more about Artificial Programming, Deep learning, and Machine learning, I have listed below some of our interesting projects you may like.
Summary
In this Article we have successfully compiled the list of the best Python Projects with Source Code, in the list of projects with source code solved and explained for free.