In this article, I will give you a list of the Best Django projects with source code and ideas for beginners that will surely improve your skills in web development using our Django projects with source code.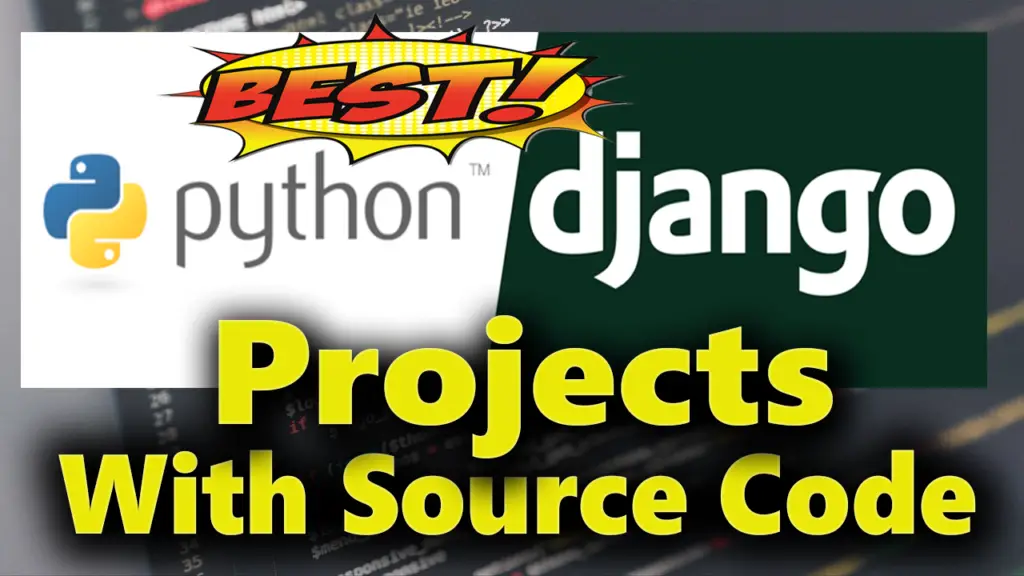 Before we further proceed with our main topic, let us review first so of our Frequently Asked Questions about Django.
Frequently Asked Questions
What is Django?
Django is a free and open-source high-level Python Web application framework that rapidly uplift development and clean, pragmatic design. A web framework is a set of components that helps you to develop websites faster and easier.
How popular is Django?
According to Hot Frameworks, in an attempt to assess popularity using mechanisms like counting the number of GitHub projects and StackOverflow questions for each platform. Django is in the Top 7 out of more than 100 frameworks with an overall score of 93.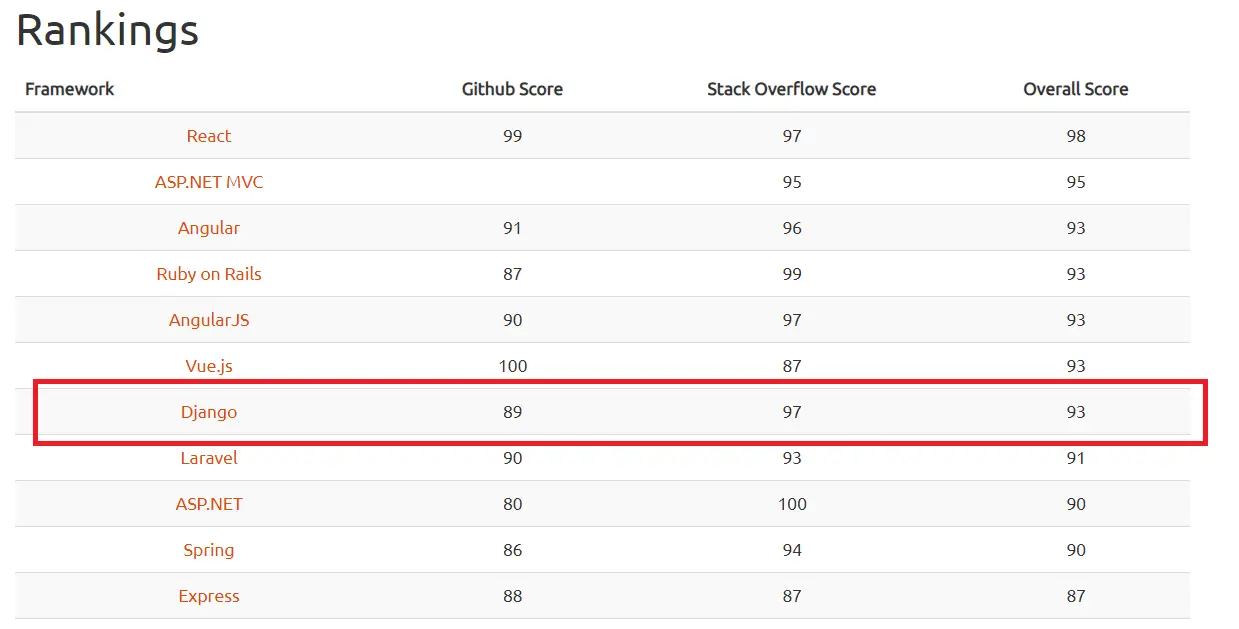 Why We Use Django Framework?
We use the Django framework because it's fast and simple, secure, suits any web application project, and well-established.
When creating a new website, you must create a similar set of components commonly used in web development, such as handling the user account registration and login.
Aside from being free and open-source, the Django framework encourages you to focus on writing your app without reinventing the wheel.
With the Django framework, you can use the sets of components to help you develop websites quickly and efficiently.
If you are looking for Django projects with open source code on github, well I am happy to say that I have it on the list below.
Most of these Django mini projects with source code will help students who want to learn real-world projects. Django project ideas provided in this article will surely help students or beginner programmers learn Django programming fast.
This Django Projects With Source Code Free Download is a compilation of Django simple projects ideas from different modules related to Django programming and source code with SQLite/MySQL database as back-end support.
These web-based projects in Django will surely give you not only web development project ideas but python Django projects with source code best for beginners and full-stack developers.
Popular Companies that uses Django Framework
Internet giants that use the Django framework are Instagram, Spotify, The Washington Post, Dropbox, Mozilla, Reddit, and NASA.
Django Projects With Source Code and Ideas for Beginners 2023
Time needed: 5 minutes
Here is the list of the Best Django Projects with Source code and Ideas for Beginners 2023.
Exciting Best Django Project Ideas & Topics For Beginners [2022]
Email Sender
Text-to-HTML Converter
Chat Application
A Safe for Passwords
Tweets Automator
Dictionary Application
Notes Application
Django Blog
Ecommerce Store
Video Calling App
Social Medial Networking App
Interactive Maps
Django CMS
News App
Photo-centric App (like Pinterest)
Login System
To-Do App 
Weather App
Calorie Counter
Video Subscription App
Online School System
Library Management System
Railway Enquiry System
Quiz App
Web Crawler
Recommended Articles From the Author
Conclusion
In this article, you have given free Django Projects with Source code for beginners at the same time you have been introduced to some exciting best Django Project Ideas & Topics For Beginners [2023].
Some of these Python Django project ideas will surely improve your Django skills. I hope the above Django project ideas will help you discover what you can do with your knowledge in this python Django Framework.