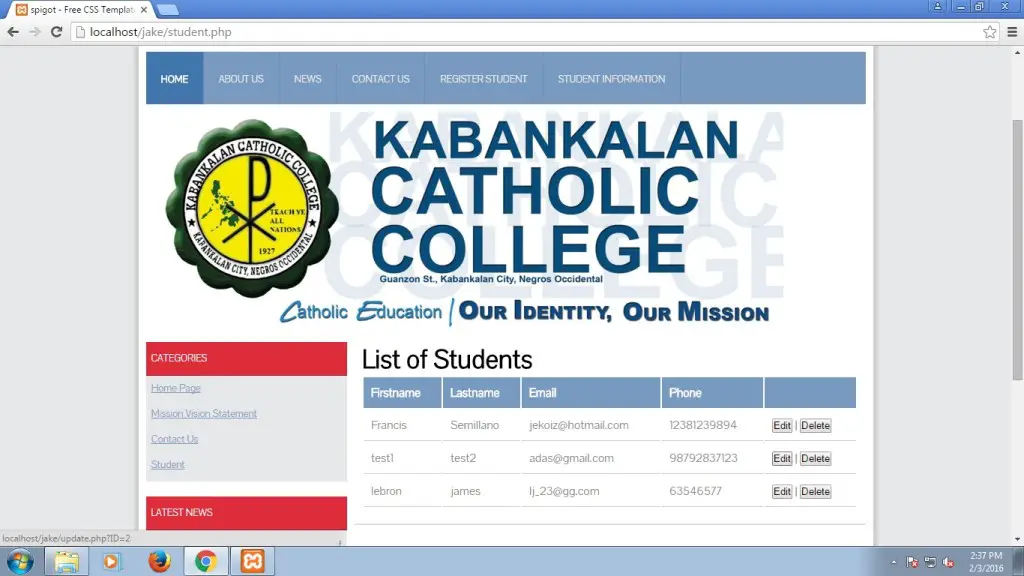 This student Information System using PHP is a highly organized system where you can update the information of a student. Thus, you can also add a new student, send feedbacks and comments. Also, the system enables to organize the list of students through table style.
[bha size='760×80′ variation='01' align='aligncenter']
Features:
Add, Update, Delete Student Information
Comment and send feedback reports
View list of students in an organized way
Simple yet flexible theme
You can download the file here: jakeeeee
Note: on the file list, you can see the "kccdb_jake" which is in SQL form. Create a database and simply import the SQL file.