Online E-Commerce is the buying and selling of goods and services, or the transmitting of funds or data, over an electronic network, primarily the Internet. These business transactions occur either business-to-business, business-to-consumer, consumer-to-consumer or consumer-to-business. Online e-commerce is makes using PHP and Mysql Database. This System provides order reports of products. The products are filtered base on products category. Administrators are responsible for adding, editing and deleting of products base on their category. Provide acknowledgment receipt.
Features:
Admin Side:
Add, Update, Delete Products
Add, Update, Delete Category
Generate Reports
Admin Login:
Username:[email protected]
Password: admin
User Side:
Registration
Login
Order Products
Search Products
View Products Info
How to install?:
Unzip the files and paste it inside your htdocs folder located in your xampp folder. Then create the database in your Phpmyadmin name it ecommercedb and import the SQL file named ecommercedb.sql located inside unzip the file.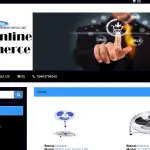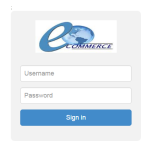 Contact no. 09463786545
Email:[email protected]
Download the full source code here.
Looking for more source code? Type your keyword here here!