This Online Photography Reservation System In PHP was developed using PHP Programming and MySQL Database as the system's back-end, This Project also includes a downloadable source code for free.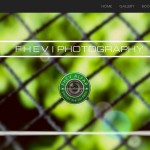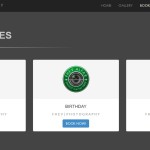 CHARACTERISTICS OF ONLINE PHOTOGRAPHY RESERVATION SYSTEM:
Allows the customer to view pictures, select services such as (wedding,birthday and event)
Check the availability and check the price of the different packages
They enable the payment for reservation to be verified and processed
They issue confirmation emails to online customers
ADVANTAGES OF AN ONLINE PHOTOGRAPHY RESERVATION SYSTEM:
Offers both the customer and business a method of arranging a booking automatically
Customers can see what is available, the business can see what is sold
Booking can be done well ahead of time
Booking is fair – it is usually a first-come first-served system.
A telephone menu system can also be set up to work at any time
Provides an easy way to confirm the transaction either by email or letter.
DISADVANTAGES OF AN ONLINE PHOTOGRAPHY RESERVATION SYSTEM:
Once payment  booking is made then it might be hard to cancel, perhaps you would lose your deposit or the entire value of the booking
If the server is down or running very slowly, then much business can be lost and annoy a lot of customers
To execute this system, download and extract the file and copy it inside the your document root.
Then open your phpmyadmin, and create a new database named "fhevphotodb". Next import the sql that can be found inside the "fhev" folder named "fhevphotodb"
Using this account, you can log in into the admin side :
user: fhev
password: fhev
CONTACT:
Mobile Number : +639172520115
Gmail : [email protected]