Here are the best and most relevant final year project ideas for electrical and electronics engineering. We are so dependent on electricity nowadays that even our food production and jobs are fueled by it. As a result, mastering the fundamentals of electronics is also necessary and useful.
Now that electronic projects are the most demanding in the engineering sector, we have collected here the electrical (ECE) and electronics (EEE) related topics that are best for your final year projects.
In electronics, there are various concepts that deal with various circuits. Example of which are resistors, capacitors, diodes, integrated circuits, microcontrollers, and other components.
We have compiled the final year projects with the mentioned concepts since they are so popular among electronics, measurement, medicinal, and electrical engineering students.
But before anything else, let's find out first what is Electronics (ECE) and Electrical (EEE) Engineering?
What is Electronics Engineering?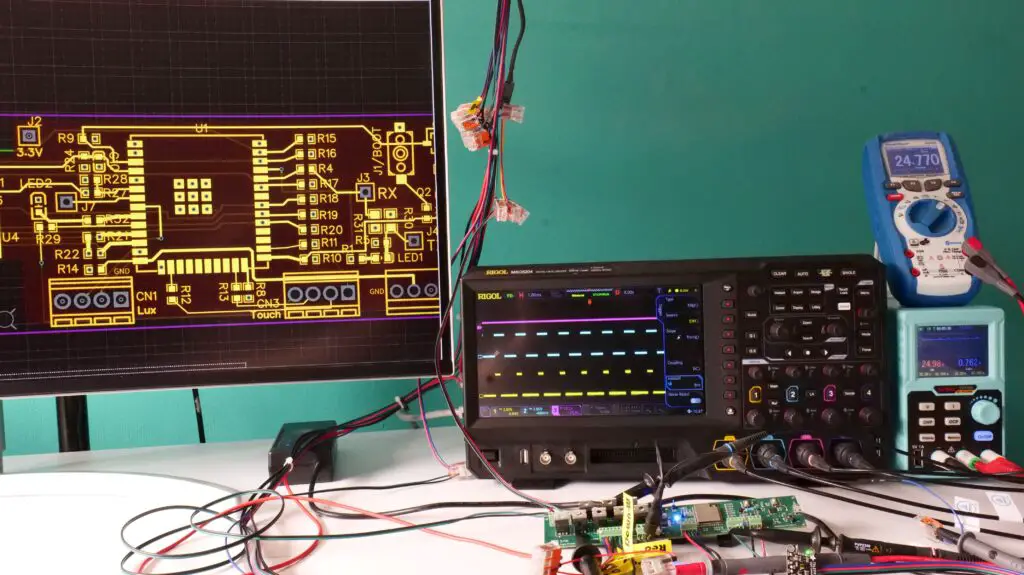 Electronic engineering (also known as electronics and communications engineering) is an electrical engineering discipline that designs electronic circuits, devices, integrated circuits, and systems using nonlinear and active electrical components (such as semiconductor devices, particularly transistors and diodes).
What is Electrical Engineering?
Electrical engineers are responsible for the design, development, testing, and supervision of electrical equipment such as electric motors, radar and navigation systems, communications systems, and power generation systems. Automobile and aircraft electrical systems are also designed by electrical engineers.
You may also explore our latest web based project ideas and topics for your final year projects. I also have here the lucrative list of innovative web based projects for computer science students final year projects.
Most of these final year project ideas for electronics engineering have been carefully researched and compiled. And this is to make it easy for electronics engineering students or other electronics engineering related courses to choose their innovative final year project ideas. I'm hoping that you can find your electronics engineering topics from the final year project ideas below.
Final Year Projects for Electrical (ECE) & Electronics Engineering (EEE) 2022
Here is a collection of electronic projects that are applicable to EEE, ECE, and other engineering students. These final year projects and topics were collected to give you ideas for your Electrical (EEE) and Electronics (ECE) Engineering compliance. Not only that, they were also selected and valued so that they would be perfect for you.
Time needed: 10 minutes.
List of collected Electricity related Final Year Projects for EEE (Electrical) & ECE (Electronics) Engineering Students for 2022.
Automatic Room Light Controller with Bidirectional Visitor Counter

The major goal of this project is to develop a controller-based model for calculating the number of people passing through a given location and, as a result, lighting that space. At this point, we can use sensors to determine the number of people who are currently present in the space.

Automatic Solar Tracker

The concept of entrance control is created using a card, a parallel card reader, and a control board that is integrated with the server. This is a proximity card with a unique ID number inserted into it.

Baby Incubator based on SMS & GSM

The proposed system uses GSM technology and is intended for use in hospitals. Temperature and humidity sensors are used in this system. When a baby's temperature rises above a certain point, an SMS can be sent to the doctor or caregiver.

Cell Phone Operated Land Rover

This research demonstrates the use of a cell phone for robotic control. Because it doesn't interact with other controllers and can employ up to twelve controls, this technology is more controller-friendly. It also has the advantages of reliable control and a working range as vast as the service provider's coverage area.

Audio to Video Conversion of CD Player

Audio CDs, as we all know, are exclusively used to play audio CDs. These can also be used to play video CDs when converted. In the absence of an MPEG card, the audio CD player has a method of playing video CDs.

Automatic Detection of Over Speeding in Driveways

The number of road accidents in India is increasing day by day as a result of excessive speed. To solve this problem, a gadget called a speed detector was created. The key characteristic of this device is that it works from a distance of 100 meters, allowing for easy identification of vehicles traveling at high speeds.

Detector Circuit for Air Flow

This project is primarily intended to create an indicator that depicts the airflow rate in a specific location. The use of a filament from an incandescent bulb can be used to detect airflow. The input of an LM339 op-amp is tuned to the changes caused by the resistance change within the incandescent due to airflow.

Door Bell based on the Detection of Object

This doorbell project is used to identify the object that assists in automatically sensing the presence of a person and generating a doorbell.

Electronic Notepad

Our project's main goal is to build and present a useful electronic notepad. The notepad will have a touch screen and a storage memory to save the data that is written. This notepad will allow you to send data to a computer whenever you need it.

Finger Print Based Security System

This fingerprint initiative was created to help businesses avoid security risks. In this project, the fingerprint sensor reads the related individual's thumbprint and compares it to the image that was previously registered.

Human being Skin as Touch Screen

From large and cumbersome handsets to compact and portable sets, from keypad operation to touch screen capability, the mobile business has brought numerous innovative developments to the world of mobile. This project intends to create a touch screen panel out of human skin, such as the arms, palms, or legs.

Identification of Power Theft using Micro Controller

Every year, the rate of power theft rises, posing a significant challenge to the electrical board. The electrical board receives a total of 8% of revenue as a result of this. To address this issue, a technology known as power theft identification has been developed. This project detects power theft and reports it to the board through the power line.

PC Based Wireless Appliance Control

The major goal of this project is to develop a controller-based model for calculating the number of people passing through a given location and, as a result, lighting that space. At this point, we can use sensors to determine the number of people who are currently present in the space.

RFID Based Door Access Control

A card, a parallel card reader, and a control board that is integrated with the server are used to create the notion of entrance control. This is a proximity card with an embedded unique ID number. The data is translated by the card reader and sent to the control board, which is a microcontroller.

Voting Machine in Cellular using Microcontroller

EVMs, or electronic voting machines, are being utilized in elections. The proposed system, a cellular-based voting machine with a microcontroller, is presented here. A voting unit and a master unit are included in this system. A voting unit can be set up anywhere, but the master unit must be set up within a control system.
These innovative and ideal final year projects for ECE and EEE students were not just ideal for project making but also applicable for future research.
Hence, with these innovative final year project ideas 2022 for engineering students, Itsourcecode now has the largest variety of electronics projects on the site.
Here's another List of Advance final year project topics for electrical and electronics engineering:
Alarm Circuit for Fire with Low Cost
Alarm Generation Anti-Sleep Truck Drivers
Ambulance Tracker through GPS
Arduino &IOT based Health Monitoring of Patient
AT89C51 Microcontroller based Thermometer with Celsius Scale
Audio Mixer Circuit through Multi-Channel
Baby Incubator based on SMS & GSM
Biomedical Electronics Projects
Breaking Alarm through Wire Loop
Charger Circuit for Battery using Solar Energy
Circuit Breaker using Password
Circuit for Digital Stop Watch
Detector Circuit for Air Flow
Digital Electronics Projects
Door Bell based on the Detection of Object
Electronics Mini Projects
FM Radio Circuit with Single Chip
GSM based Electronic Notice Board Wirelessly
Health Monitoring of Patient using GSM
High &Low Voltage Cut-off through Delay & Alarm
Home Automation System through DTMF
ICL7107 based Digital Voltmeter Circuit
Indicator for Incoming Call in Mobile
Infrared Contactless Thermometer using Phone
IR Sensor-based Car Parking Security
Local PCO Meter
Power Generation through Footstep
Remote Control System for Five Channel using Microcontroller
Robot for Detecting Human with 8051 Microcontroller
Router for Telephone
SCR based Charger for Battery
Solar Panel based Robotic Vehicle Controlled through RF
Street Light Project
Switch Circuit Activated through Light
Bonus List of biomedical electronics related final year projects: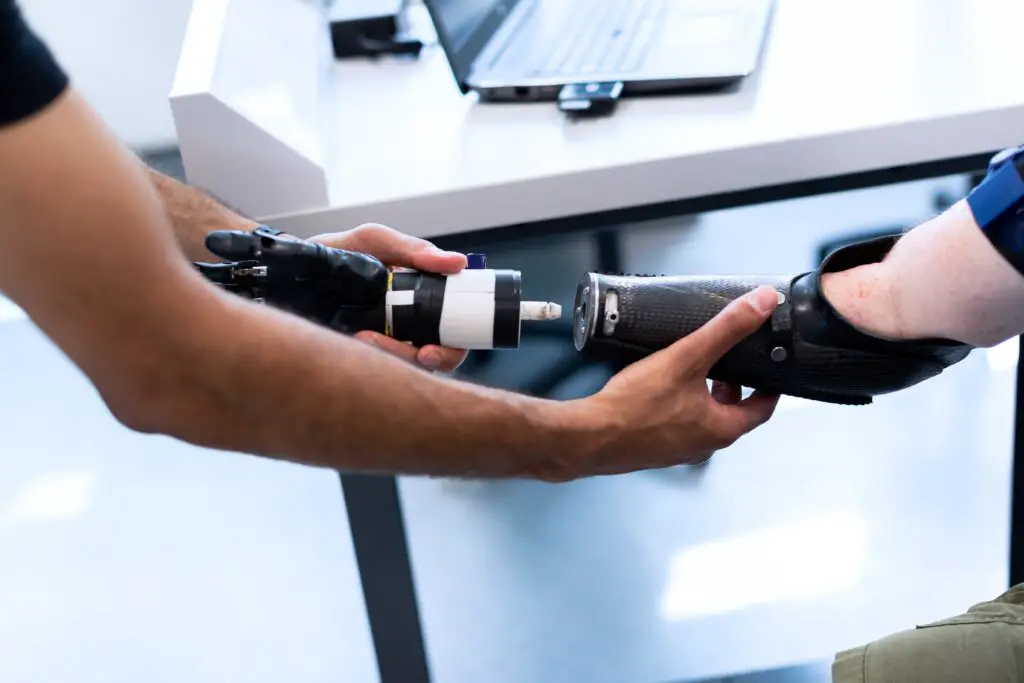 Here is the list of engineering ideas and design concepts for healthcare, also known as biomedical engineering or medical engineering. These topics are applicable for ECE (Electronics) and EEE (Electrical) Engineering students who are looking for their final year projects.
Acquisition and Analysis of EMG
Alarm Messenger for Thermo
Bio-monitoring through ECG & BP
BP Monitor through Digitally
Dynamometer for Muscle Strength
ECG Monitor
ECG Signals Transmission through Bluetooth or WiFi
Failure of Chronic Renal Early Detection
Function Test of Digital Pulmonary with Microcontroller.
Galvanic Response of Skin
GSM based Monitoring of Patient
Handy ECG
Heart Rate and Temperature Monitoring of Patient
Hemocratic Analyzer through Multiparameter
Monitoring of Infant
Monitoring System for Biomedical
Non-invasive Glucometer
Simulator of ECG
Therapy Unit of Ultrasonic
Bonus List of electronics (ECE) engineering students' agriculture-based topics for final year projects: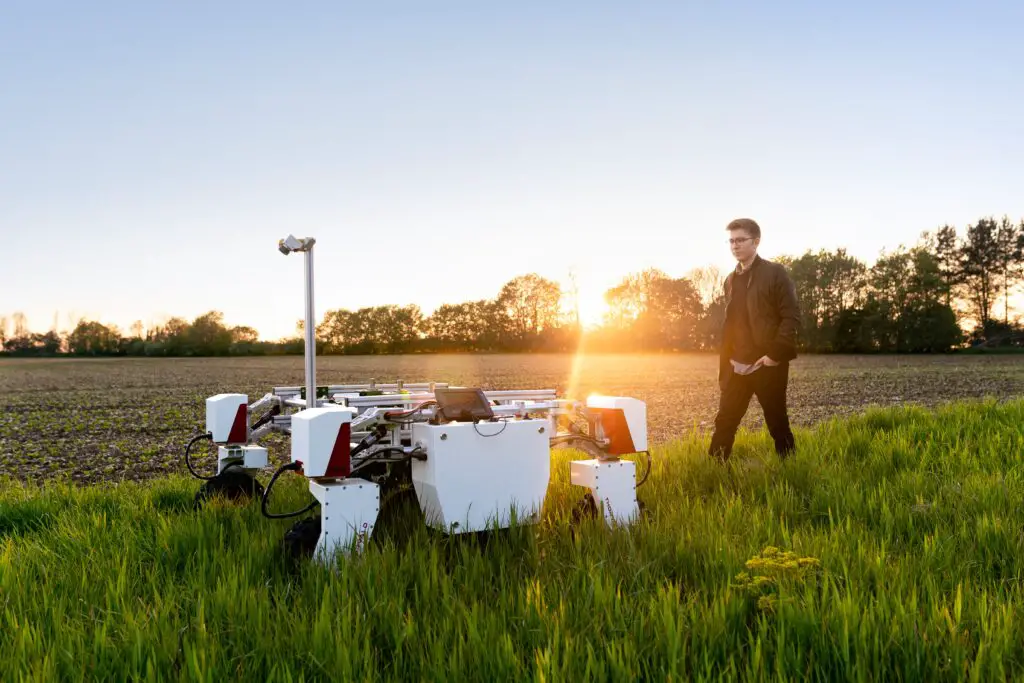 Because they deal with electricity, the final year projects listed below are also suitable for Electronics and Electrical Engineering students. 
Agri-Vehicle Operated through Remotely
Android-based Controlling & Monitoring of Greenhouse Environment
Arecanut Climber Machine Development
Automation of Public Garden
Controlling of Device through GSM & SMS
Data Acquisition System for 4 Channels through Microcontroller
Data Logger using Microcontroller
Data Storage based Digital Weather Station
Detection of Toxic Gas through GSM technology
Digital weather station using GSM
Harvester of Sugarcane
Harvesting Machine for Maize
Harvesting Machine for Wheat
Information System for Weather Report through SMS
IoT & Arduino based Reporting System for Weather
Mini Powered Tiller & Weeder Development
Monitoring & Controlling of Greenhouse Environment through GSM
Monitoring & Controlling System of Greenhouse
Pesticide Sprayer Robotic
Power Transformers Condition Monitoring
Seed Sow Machine for Multipurpose
Seed Sow Machine Operated Manually
The computing of Liquid Level &Storage Device
Tracking System for Animals through GPS
Tracking System for Solar Panel
Bonus List of final year IOT projects for Engineering Students:
To add thrill to the list of ECE and EEE final year projects, you may also add these suggested IOT related topics for 2022. It is not just for EEE and ECE students, but also for all engineering students who are struggling with their final year projects.
Arduino & MATLAB based Light Animations
Arduino based Fan Speed Controller based on Temperature
Arduino based GPS Tracker
Arduino based LEDs Flashing
Arduino based Monitoring of Temperature and Humidity
Arduino based Radio with Alarm Clock
Audio Meter using Arduino
Controlling of Fancy Lights using Arduino
Digital IC Tester through Arduino & MATLAB
Industrial Automation using Arduino & Joystick
IoT & Arduino based Noise Detector through Recording System Automatically
Oscilloscope using PC & Arduino
Robot Controlled through Arduino & RF
Window Alarm Annunciator using Arduino Uno
Wireless Frequency Meter using an Arduino
Bonus List of Engineering Analytical Topics for final year projects:
As a bonus idea for you, here's another list of topics that you can apply for your final year project as an engineering student. These topics were compiled to add more ideas for electronics and electrical engineers that will make your ideas more attractive and effective when you apply them to your final year project.
Amplifier Circuit for Phone Ring
Analog Alarm for Holiday Season
Analog Scale based Barometer
Analog Sensor Design with Microchip's RN487x Module
Analog Style CLK using OLED Display
Arduino based DC Motor Control
Arduino based Small Linear Actuator Control
Camera System Activated through PIR Motion of an Arduino
Circuit for Mosquito Repellent
Class-D Power Amplifier Design
Delay Circuit through Adjustable
Function Generator Design with AD9833 Analog Devices
Generation of Waveform with High Speed using a DAC & an MCU
High-Precision Waveform Generation through a Custom PCB & DAC
IC 555 based Domino Effect
IC 741 based Circuit for Dark Switch
IR Tracker Design through a Stepper Motor & a PICAXE 14M2
Low-Resistance Meter Design
Negative Voltage Generator Design
Potentiometer with PWM
Power Supply for Mixed-Signal Systems
Programming of Custom Microcontroller & Testing Board
Relay Circuit for Polarity Stabilizer
Relay Switch Activated through Light
RF Inductors Selection through Key Parameters
Ring Light based on LED Photography
Robot for Transferring & Recording Audio Signals
Robot Protection through Detecting Automatic Collision
Tester Circuit for Op-Amp
Touchless MIDI Controller Design using Arduino
Transmission Circuit for Laser Sound
Walkie Talkie using Xbee
Weighing Scale Design with a Microcontroller & a Load Cell
Another Bonus List of final year electronic projects for home use:
Now if you want more, there's more! Since we are developing rapidly in terms of technologies, you can also apply these ideas to your Electrical and Electronics Engineering final year projects.
Alarm Circuit for Rain
Alarm Circuit Operated through Remote
Automatic Light Switch in Washroom
Automatic Room Lights through PIR & Arduino
Christmas Tree Lights through Arduino:
Circuit for Mobile Jammer
Controller Circuit for Hot Water in Geyser
DC Fan Controlled through Temperature
Dimmer Circuit for LED Lamp
Door Lock System through Password
Electronic Letter Box:
High Power LED-based Auto Night Lamp
Home Appliances Control through Cell Phone
Home Appliances Control through Remote Password
Indicator for Water Level
Irrigation System for Plant
Jammer Circuit for FM Radio
Mobile Charger through USB
Opener or Closer Circuit for Curtain
Panic Alarm
PIR & Arduino based System for Automatic Door Opener
Portable Light Powered through Battery
Repellent Circuit for Mosquito
SCR based Battery Charger
The detector of Cell Phone
Visitor Counter in Bidirectional
Now, you can explore our set of final year project ideas for electronics and electrical engineering for your development needs. The presented electronics project ideas also ranged from basic projects for beginners to advanced projects. and are drawn from a variety of electronic domains.
I also have here the list of the best Python projects with source code available to download for free. I hope this can help you a lot.
Recommended Books, Course, Compiler, etc.
Here are some articles that might help you with your documents to support your topics for final year projects :
Conclusion
The scope of these innovative final year project ideas for ECE (electronics engineering) study includes programming, design, analysis, and theory. Engineering comes to involve the coming up with and development of different application-based codes.
So, fellow programmers, with the presented innovative project ideas for ECE & EEE students above, which one will you use?
Related Articles
Do you have electronic concepts in building you project? Share it with us through the comments!
Note: If you have any questions or suggestions about the list of the best final year project ideas for electronics and electrical engineering, please feel free to contact us at our contact page of leaving a comment below.