Hi there Itsourcecoders! today we'll give you ideas about Python Libraries including the list of python library for machine learning 2021 that's will help beginners and advanced programmers on starting Python programming journey.
Python is known as a "programming language used in batteries". This basically implies that a variety of prepackaged libraries come with it. Aside from the interpreted, high-level, general-purpose programming language has a number of other libraries available.
To add up your knowledge, let us know the term Python Libraries.
What are Python Libraries?
Python Libraries are a collection of interesting features that remove any need for codes to be written from scratch. This is essential in creating machine learning, data science, data visualization, image and data processing applications and more. As of today, over 137,000 libraries are present.
Having a humongous set of libraries is an important one, among other factors that contribute to Python's popularity. The more libraries and packages a programming language has at its disposal, the more it will have various use-cases.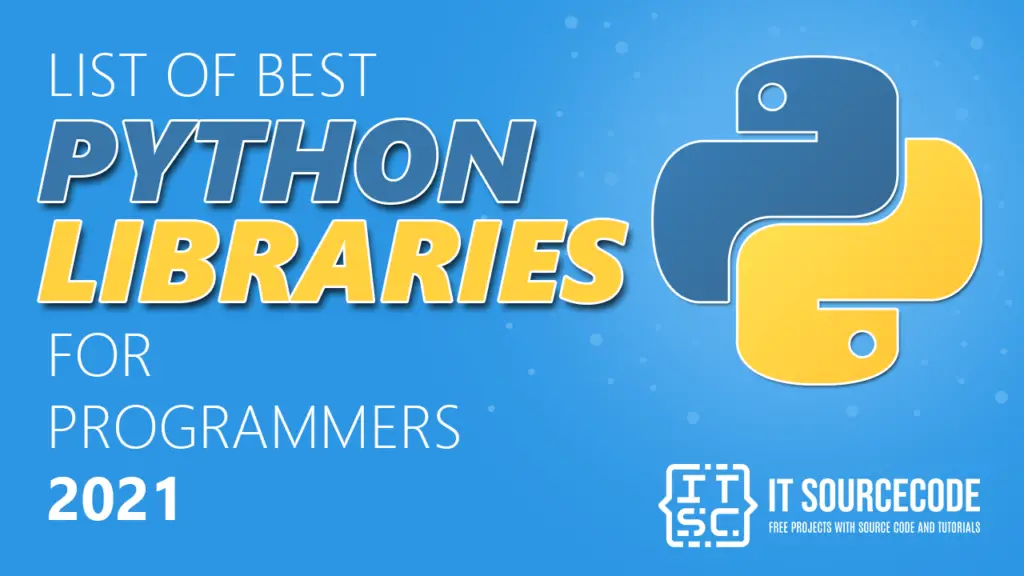 Apart from its collection of features, the Python library is a reusable piece of code in your schemes that you might want to use. A Python library does not correspond to any particular context in Python relative to languages like C++ or C.
A 'library' here defines a set of core modules loosely.
9 Best Python Libraries for Beginners and Advanced Programmers 2021
Time needed: 5 minutes.
Here are the best and helpful Python Libraries for beginners and advanced programmers 2021:
Conclusion
Knowing about what are Python libraries 2021 will boost your learning and help you through your python journey.
These Python libraries for beginners will make you a better developer of Python programming.
Now that we completed our List of Best Python Libraries 2021, I would like to ask you. Which of these Python libraries for beginners and advanced programmers is much helpful to you?
I am hoping that these information about the language's libraries will enlighten you and give you more knowledge and options to take Python programming wisely. And may this help you in keeping up with the growing popularity and development of the Python programming language.
Well update these Python Libraries for beginners and enhance it constantly, so please keep us updated!
Note: If you have concerns or suggestion regarding this article about 9 Best Python Libraries for Beginners and Advanced Programmers 2021, just leave us your comments!
If you would like to study about other matters regarding Python programming you could try Python Compiler and Python IDE to enhance you knowledge. Keep us updated of your Python journey through the comments!
Happy Python Coding!
Related Article Below
Recommended Articles From the Author