Best Python Frameworks For Web and Software Development 2022
This article created a list of best python frameworks to give you ideas and to guide you in choosing what is best for python testing frameworks. These Python testing frameworks can be used online and offline for machine learning, software, GUI and web development.
Frameworks cuts web and software development time by automating the implementation of redundant tasks. This allow developers to concentrate substantially on application logic rather than routine elements. And that is the work of Python Testing Frameworks that we're going to discuss.
We all know that there are also different systems that has their own collection of benefits and problems. That is why the selection of the best Python Frameworks for testing needs to be made on the basis of project criteria and the choice of developers in developing Web and Software.
Python frameworks for machine learning, software and web development mainly exist in three forms, namely full-stack, micro-framework, and asynchronous. Let's first take a look at the different forms of frameworks before going on to explore on which is best Python frameworks to go for in 2022.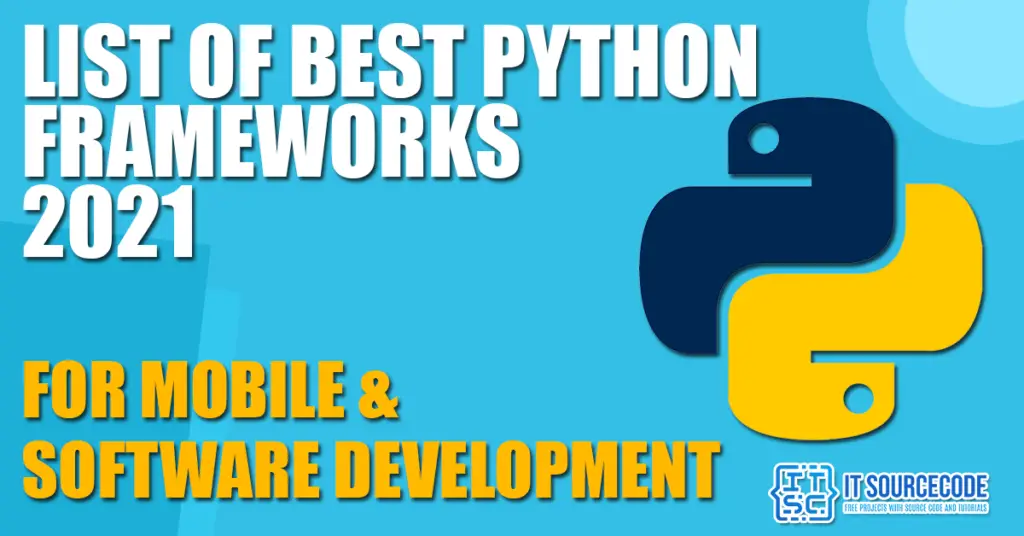 Forms of Python Frameworks come with:
Full-Stack Framework
For all software and web developer specifications, such frameworks are a one-stop solution. In a standard full-stack system, form generators, form validation, and templates are typically available.
Microframework
These are lightweight frameworks, such as database abstraction layer, form validation, and basic tools and libraries, that do not provide additional functionalities and functionality. A lot of code and additional specifications need to be manually applied by web and software developers using a microframework.
Asynchronous Framework
Recently gaining popularity, any asynchronous framework is a microframework that allows a wide number of concurrent connections to be handled. An asynchronous system designed for Python usually uses the asyncio library of the programming language.
There is no shortage of testing frameworks for Python for software and web development. Python is one of the leading programming languages and is growing bigger and bigger. And for all programmers that are interested in Python testing Frameworks, here are the explanation of the different Python Frameworks list that you can use.
List of Best Python Frameworks for ML, Software and Web Development 2022
Time needed: 10 minutes
Here are the list of Python Frameworks for 2022 that are applicable for Machine Learning, Software and Web Development. These Python Frameworks were all determined by their forms to guide you in which you should use for Web, Software and Machine Learning.
Conclusion
There is the best Python Frameworks list for web and software development that you need to have. May this at least give you intermediate competency in the high-level, interpreted programming language.
In order to understand all (or most) of the above Python testing frameworks list. Best Python Course Online | Python Course Free 2022 is recommended to you if you are looking to learn Python or develop your Python skills.
Which one(s) should or shouldn't have made it to the list of Python frameworks? What is your favorite framework for Python code testing? Let us know through thecomments.
Inquiries
If you have concerns or suggestions on our discussion about the list of Python Frameworks, do not hesitate to write your comment below. Your inquiries were highly appreciated.
Related Article Below
Recommended Articles From the Author