This Visual Basic Tutorial is all about ByVal and ByRef.
In this section, we will learn how to use ByVal and Byref to Subs and Function arguments.
By Value(ByVal) means that you can set a copy of a variable to your Subroutine and it is a default when you're passing variables over to a function or Sub.
Let's see the example below.
Create a Subroutine that has a ByVal:
Private

Sub

Incformula

(

ByVal

num1

 

As

Integer

)
Output: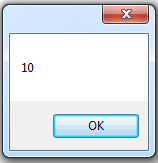 ByRef (By Reference)  means that you are not handing over a copy of the original variable but pointing to the original variable.
Let's see the example below.
Create a Subroutine that has a ByRef:
Private

Sub

Incformula

(

ByRef

num1

 

As

Integer

)
Output: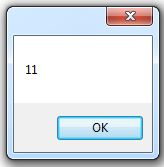 Readers might read also: