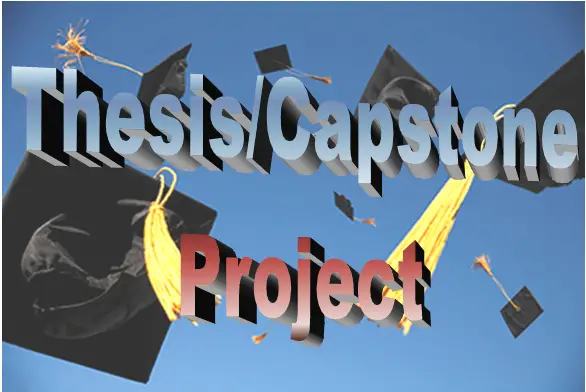 Research title in writing a thesis or capstone project is the one whom we eventually think first. We find it hard especially if we do not have enough background about such things. Hence, a good research title summarizes the main idea of the thesis or capstone project. It contains the fewest possible words which substantially describes the content and purpose of the study. To answer all your queries, here are the guidelines for writing a good research title for a thesis of capstone project:
Research Title must be contemplative of its problem.
It must answer the following questions:
What will answer:

What will you investigate?
What are you trying to find out?
Who question answers who are the respondents of the thesis or capstone project?
Where question will indicate the area in which the study is conducted.
By the way, I also have here some list of Best PHP Projects with source code, Python Projects with source, Django Projects with Source code, C/C++ programming projects with source code, Java Projects With Source Code, Javascript Projects With Source Code, and VB.Net Projects with Source Code which I believe after finding your Final Year Project Title, you need to find a Sample projects with source code.
See here our related topics: