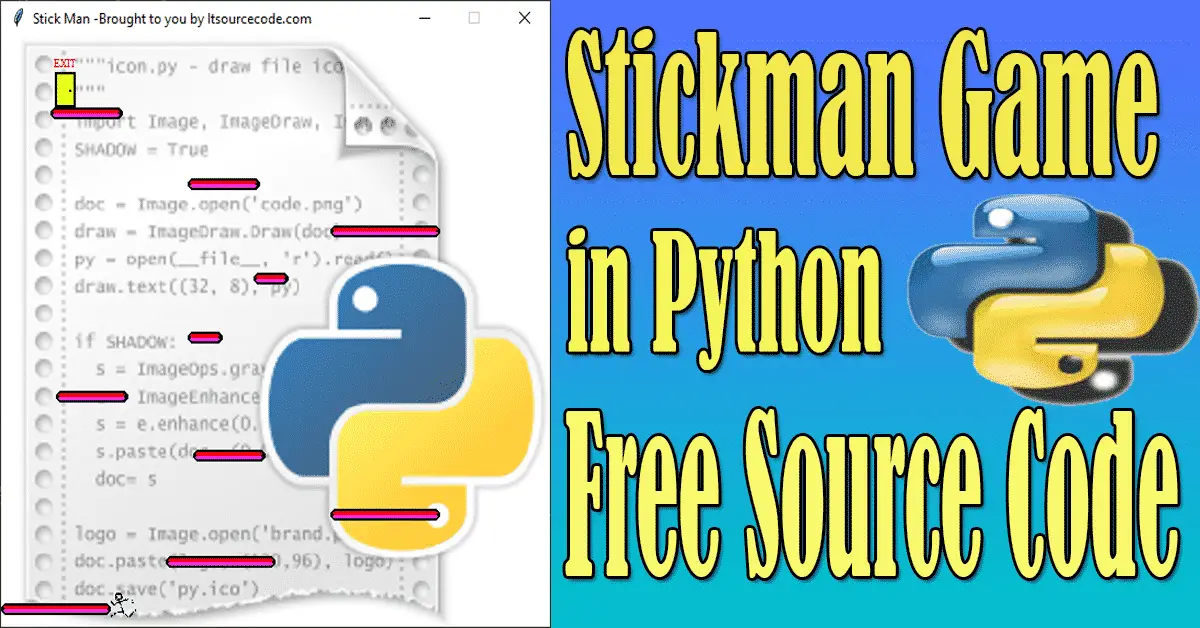 Stickman Game in Python with Source Code
Stickman Game in Python is created using tkinter and graphical user interface. The Stickman Game is developed in python programming language and it is a desktop application. This stickman game project contains a python script(stickman.py) and resources files. The graphics of a game is excellent and the controls are easy for the users to used.
This Stickman Game process are too easy all you need to do is attain to the go out into the end point. Here, the player has to leap via unique bars and on the pinnacle, and go out to the door.
The player hold on going for walks at a certain speed each time the participant press left or right arrow keys. Until and unless, the stickman receives caught through an item or wall, the participant continues on moving.
Published:
August 22, 2020