15 Best Python IDE for Windows, Linux, Mac OS
There's a lot of Python IDE or Python Code Editor offered online, but we have compiled here the best python IDE to help you choose what's best for your computer. The best Python IDE's are listed and explained thoroughly to let you know in which OS they worked best. The listed IDE for Python was chosen by the Python programming experts. This is to help beginners or newbies learn Python programing faster.
In addition, aside from the listed Python IDE you may also try our Python Compiler. By using this compiler, you wont be needing an IDE installed in your computer. This Python Compiler easily runs python codes and does not need to be installed in your computer, it is free to use and accessible all the time.
But before anything else, let us discuss the word Python Identifier or IDE.
What is Python IDE?
Integrated development environment known as IDE is a software used for building applications, having developer tools combined to a single user interface known as GUI.
In order to be the best environment for Python coding, an IDE should posses certain requirements such as saving and reloading of source codes, executes codes efficiently, supports debugging, code auto-format and syntax-highlighting.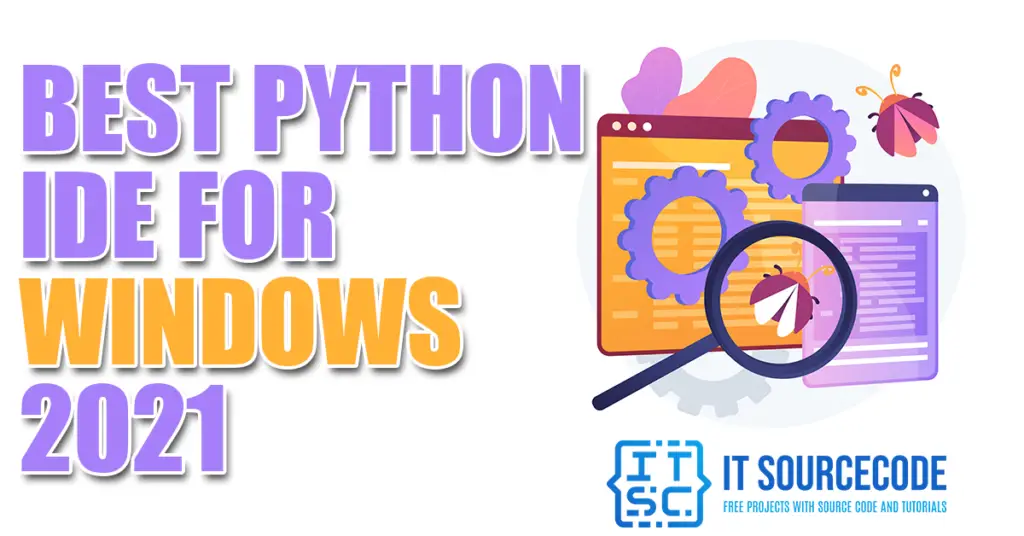 List of Best Python IDE which can be used for Windows, Linux, Mac OS 2022 for free:
Time needed: 5 minutes
Here are the list of best and free Python IDE examples 2022 which will guide you in your Python Programming Journey. Eaach of them are discussed here to make sure that you'll understand the works of Python IDE.
Aside from the given list, you can also check out our Python compiler if you want a hassle-free and easy-to-use Python code editor. Try our Python Compiler provided in this website. You can use it instantly without any third-party requirements. It will directly run your code with the provided console. You can use it to write, edit and run you Python Codes easily.
Conclusion
Knowing which is the best python IDE for your computer is essential not only in learning it but also to understand deeply what it is. In order to know more about free Python IDE for beginners, you could also explore Python books and courses. This will help you a lot, I can guarantee that.
Now that we discussed list of best Python IDE for Windows, Linux, Mac OS for 2022 and we have also tackle some of the usage of each them, we hope that you now had your choice of which of them would be your choice for your computer would you use. These IDE are listed to give you hints for the wise choosing for building your projects.
In addition, we present to you the variety of python identifier examples as a bonus. You could compare each of the python identifier examples for beginners to give yourself sort of choices. You may also use these best IDE for free in the future.
Inquiries
If you have any questions or suggestions about this list of Best Python IDE for Windows, Linux, Mac OS 2022, please leave me just simple a comment below.
Now, let me ask you. What python identifier presented above interest you the most?
Have you chosen what's the best Python IDE this 2022 will you use?
Keep us updated!
Related Article Below
Recommended Articles From the Author