C# Calculator Source Code
Hello Guys! This Source code is all about Simple Calculator Source Code in C#   and it is free to download. This Source code can be used by the programmers who want to develop the Simple Calculator Source Code in C#.
Features:
Basic Mathematical Operations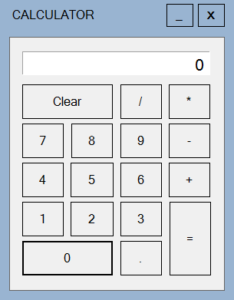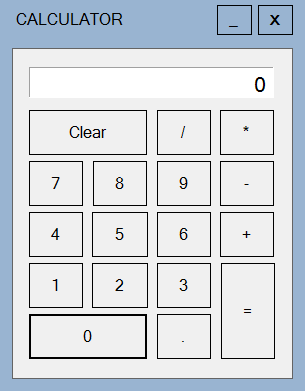 Downloadable File
Download Source Code Here:
More suggested Resources
Maybe you like to upgrade your knowledge in programming c# with SQL Server you can start here to create CRUD in C# using SQL Server.
If you want to learn how to create a complete system using visual basic with MS Access database, you can start your training here.
or you can watch the video here.
But if you want a vb.net using MySQL database. you can follow the tutorial here on how to master vb.net with MySQL database in 30 minutes. You can also watch the video here.
For Inquiries
If you have any comments or suggestions about the C# Calculator project,  Please leave a comment below.
Don't forget to share this with your friend and continue to support Itsourcecode.com Happy Coding!
Other Articles you might Read also: