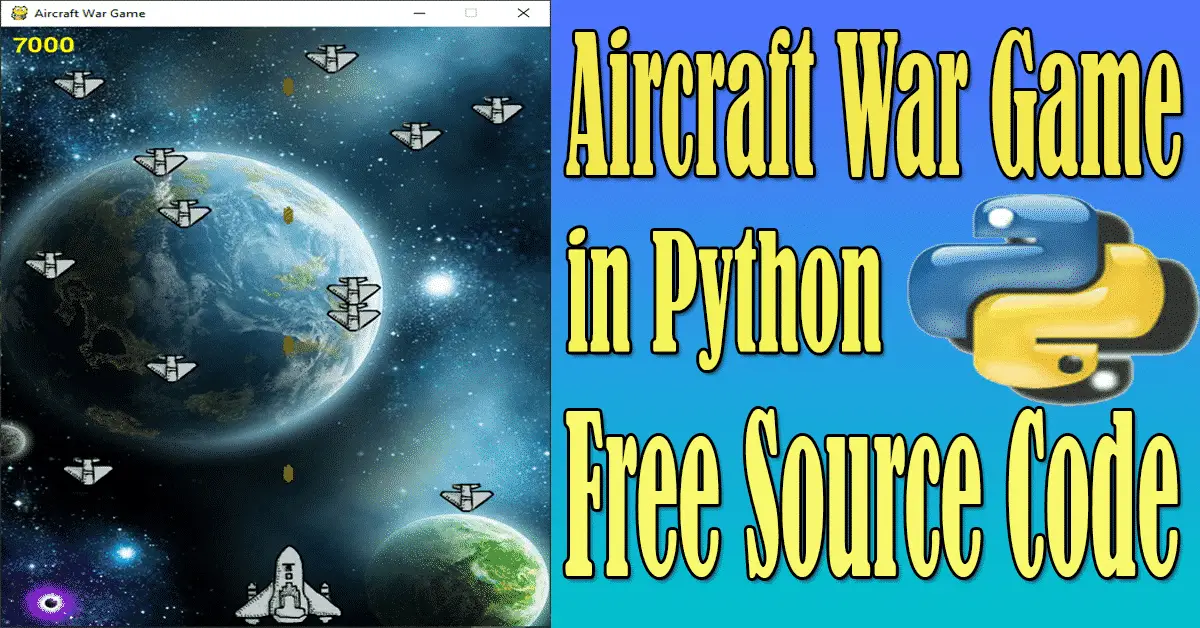 Aircraft War Game in Python with Source Code
Aircraft War Game system project is developed using python programming language and its a simple desktop application. The Aircraft War Game in Python used a pygame import and random import. Pygame is a cross-platform set of Python modules designed for writing video games. It includes computer graphics and sound libraries designed to be used with the Python programming language.
This Aircraft War Game in Python is an easy game for all. The Graphics of the game play system is good and smooth to control for the users. Talking approximately the gameplay of the system, the gambling strategies are too easy, all you need to do is simply pass round and hit enemies through firing bullets.
Published:
August 22, 2020