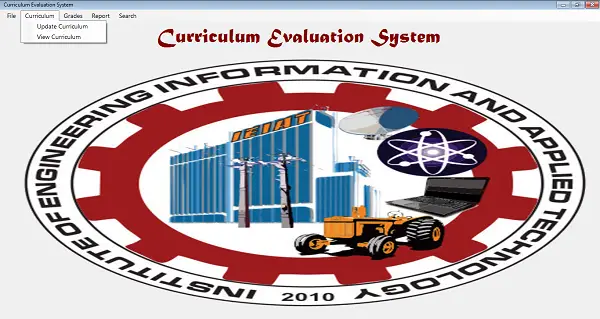 Student Evaluation System using Visual Basic.net and MySQL Database. This Evaluation System Project used to evaluates the subject of every student to find out whether they have taken already the subject that they enrolled or they need to take first the pre-requisite before enrolling a subject. It also has the capacity to add grades and it provides a printed report of the subject to be enrolled by a student. This system is very efficient that it provides accurate information.
Features of the Student Evaluation System
Adding
Updating
Listing
Adding
Updating
Listing
Add grades to students
Students grades
Adding
Updating
Listing
Adding
Updating
Listing
Download and Install the following system requirements:
Visual Studio 2008
MySQL Connector net-6.4.4
MySQL Connector odbc-5.1.9
XAMPP 1.7.4-VC6
For all students who need a programmer for your thesis system or anyone who needs a source code in any programming languages. You can contact me @ :
Email – [email protected]
Mobile No. – 09305235027 – tnt
You can subscribe this site to see more of my tutorials.
Download the Evaluation System Project complete source code here.
Looking for more source code? Type your keyword here here!