Open Source Project Management Software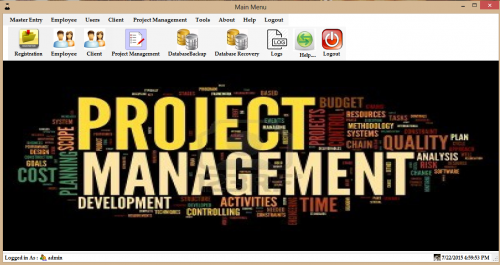 This Open Source Project Management Software is written using C#.NET as front end and SQL Server 2008 as back end.
Requirement: Visual Studio 2010 (Sql Server 2008)
Main features are :
1. Employee management
2. Projects Entry
3. Project Stages Entry
4.Projects Category Entry
5.Clients Entry
6. Project Management
7. Database Backup
6. Database Recovery
9.Log Facility
Advance Records search :
Clients Records
Employee Records
Category Records
Stages Records
Project Management Record
Other Features:
User Registration
Change Password
Password Recovery
User Registration Record
For Login Information:
User Name – admin
Password – 12345
Contact me at FB:
My WhatsApp Number: +917225958058
Email:[email protected]
Contact number: +917225958058
" Please LIke and Share It"
Other Articles you might read:
Looking for more source code? Type your keyword here here!