HOW TO IMPORT MBOX INTO GMAIL? A STEP BY STEP GUIDE – In this article, we will explore the process of importing Mbox files into Gmail, taking advantage of Gmail's widespread popularity and convenient features.
We'll also highlight how this method streamlines the email management experience for users of both Gmail and Thunderbird.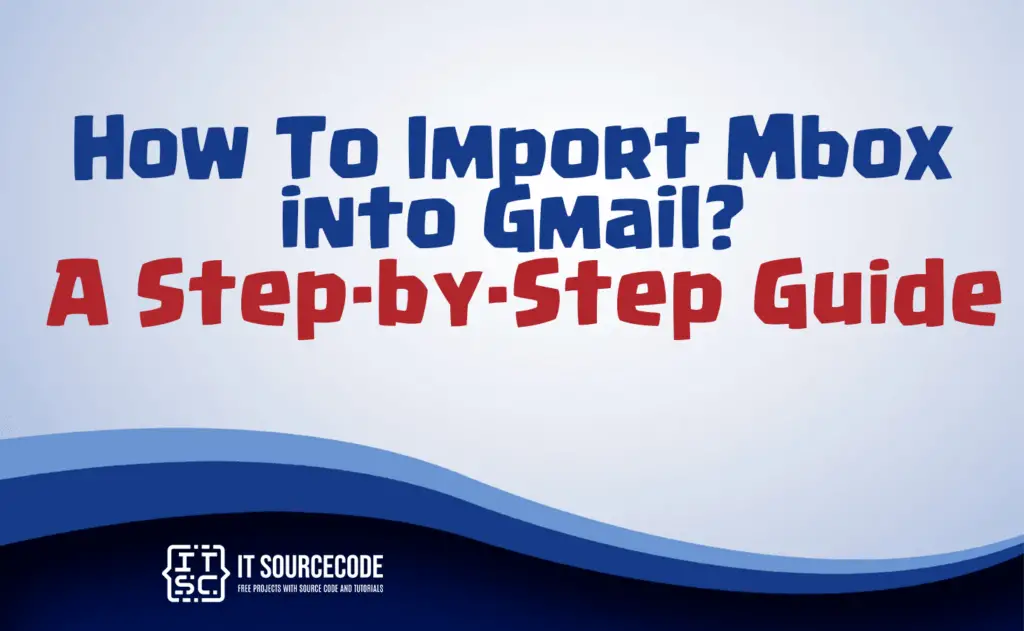 Can Import Mbox to Gmail?
Yes, you can import Mbox files into Gmail. Simply access Gmail's settings, navigate to "Accounts and Import," then use the "Import mail and contacts" option to transfer your Mbox email messages into your Gmail account.
Reasons why Import Mbox Into Gmail
Gmail has become the dominant player in the email industry, with 1.5 billion users worldwide. It offers numerous modern features for free, making it a top choice for many.
Gmail's advantages include cloud accessibility, its necessity for various online platforms, and the inclusion of Google Meet and Hangouts for video calls and messaging, all at no cost.
Compared to Thunderbird, Gmail stands out significantly in terms of productivity.
How to Import Mbox Into Gmail?
Log in to your Gmail account.
Go to Settings > Account and Import.
Proceed on clicking "Import mail and contacts."
Enter your Thunderbird email address in the pop-up and click "Continue."
Provide the password for your Thunderbird account and click "Continue."
Choose the data you want to import in the wizard and click "Start import."
How To Import Mbox to Gmail using Thunderbird
Open Thunderbird.
Access the Thunderbird Menu and select "Account Settings."
Click on "Account Actions" and choose "Add Mail Account."
Enter your Gmail account password for the MBOX import.
Choose between configuring it as an IMAP or POP account and click "Done."
In the next wizard, log in to your Gmail account and grant the requested permissions.
Finally, click "Finish," and your Gmail account will be added to Thunderbird for the MBOX import.
Conclusion
In conclusion, you can import Mbox files into Gmail via its settings, enjoying its free features, cloud access, and essential role in online services.
To import Mbox from Thunderbird, log in to Gmail, access Account and Import settings, provide Thunderbird details, and select data to import. For Thunderbird users, adding Gmail directly streamlines the process.