HOW TO FIX PICTURES WON'T DOWNLOAD FROM GMAIL ON ANDROID – In this article, we will address common issues related to downloading images from Gmail on Android devices.
We'll provide practical solutions to help you overcome these challenges and ensure smooth access to your email attachments.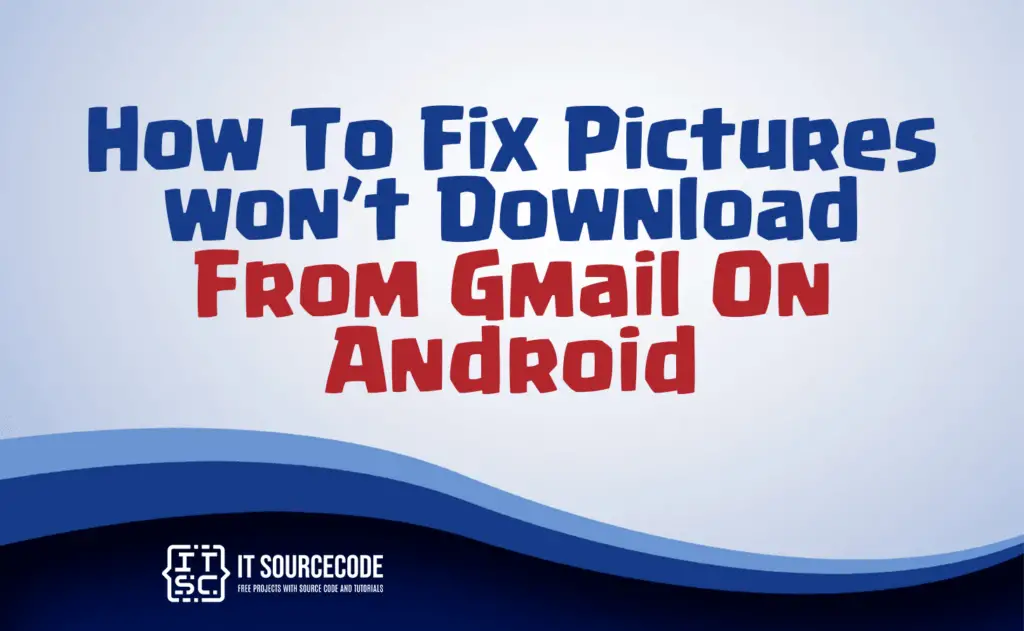 Why Pictures won't Download From Gmail On Android?
If you're unable to download pictures from Gmail on your Android devices.
Check your internet connection, adjust Gmail settings to allow image downloads, and ensure sufficient storage space is available.
If the issue persists, consider clearing the Gmail app's cache and data or updating the app to the latest version.
If none of these steps resolve the problem, contacting Gmail support may be necessary for further assistance.
Causes
Here are several potential factors that could be responsible for the problem of images not being able to be downloaded from Gmail on an Android device:
Technical malfunction.
Weak or unstable internet connection.
The attached file is damaged.
The app's cache and data may have become corrupted.
Utilizing an older version of the application.
Issues with the Gmail application itself.
How To Fix Pictures won't Download From Gmail On Android
Restart your Android device to resolve download glitches in Gmail by clearing temporary issues.
Ensure a stable internet connection, switching between Wi-Fi and mobile data if needed, and verifying sufficient data availability for image downloads.
If an attachment is corrupted, request the sender to resend it, as Gmail may struggle to open and download such files.
To download attachments in Gmail, make sure to tap the Download icon after opening the file within the email.
Create space for new attachments by regularly deleting unnecessary files, apps, or media to free up storage space on your device.
Clear accumulated app cache and data in Gmail, which can lead to performance issues and attachment download problems.
Check for updates in the Google Play store to ensure you're using the latest version of the Gmail app for smoother image downloads.
If the issue persists, try using a different email app or web browser to access your Gmail account to pinpoint the source of the problem.
Conclusion
In summary, if you encounter difficulties downloading Gmail images on your Android device.
Begin by checking your internet connection, adjusting settings, and ensuring adequate storage space
If none of these steps resolve the issue, contacting Gmail support may be necessary.