HOW TO DELETE EMAIL TEMPLATES IN GMAIL – In this article, we'll guide you through the steps to manage Gmail templates, including enabling, creating, and deleting them.
These instructions will streamline your email process, ensuring you efficiently utilize Gmail's templating features.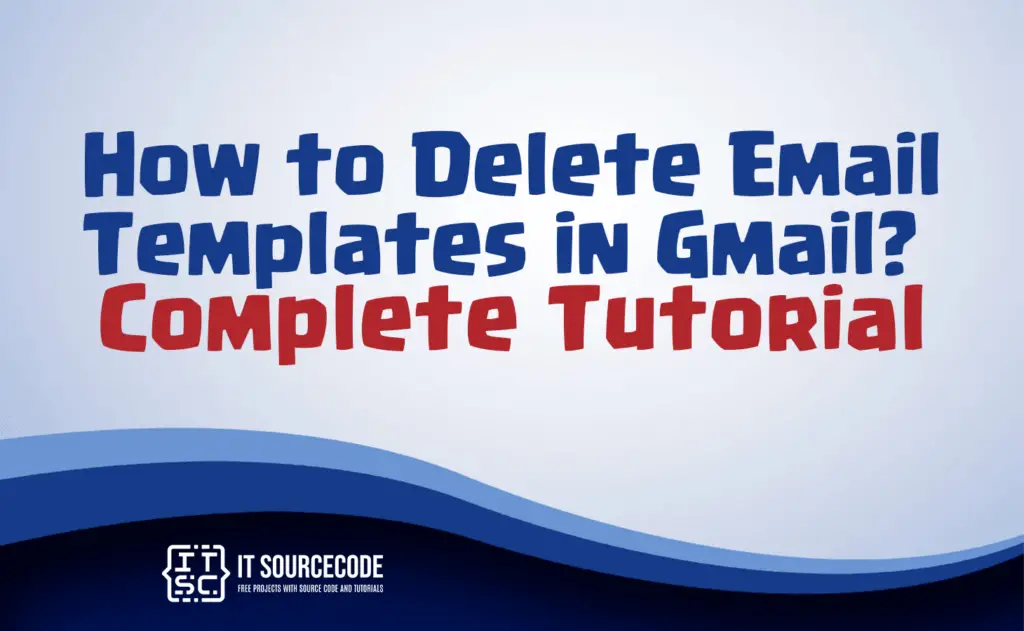 How to equip Gmail Template?
To enable or equip the gmail template, here's the step you should do:
Visit Gmail.com.
Click the cogwheel icon in the top-right corner to open a dropdown.
Choose "See all settings."
Go to the "Advanced" tab.
Locate the "Templates" option and enable it by selecting the "Enable" radio button.
Save changes and proceed to "Creating Gmail Templates."
How to create an Email Template?
Time needed: 3 minutes
Step 1

Go to Gmail.com and click "Compose" to create a new email.

Step 2

Create the email with the desired details for future templates.

Step 3

Once your template is ready, go to the "Options" bar at the bottom of the screen, then click the three vertical dots to open a menu.

Step 4

Choose "Templates," select "Save draft as new template," and give it a name. This name will serve as the subject line when you use the template.
How to delete an Email template in Gmail?
Follow these simple steps to delete a template in Gmail:
Create a new message, choose "More options," and then click on "Templates."
Select the template you want to delete and click "Delete Template."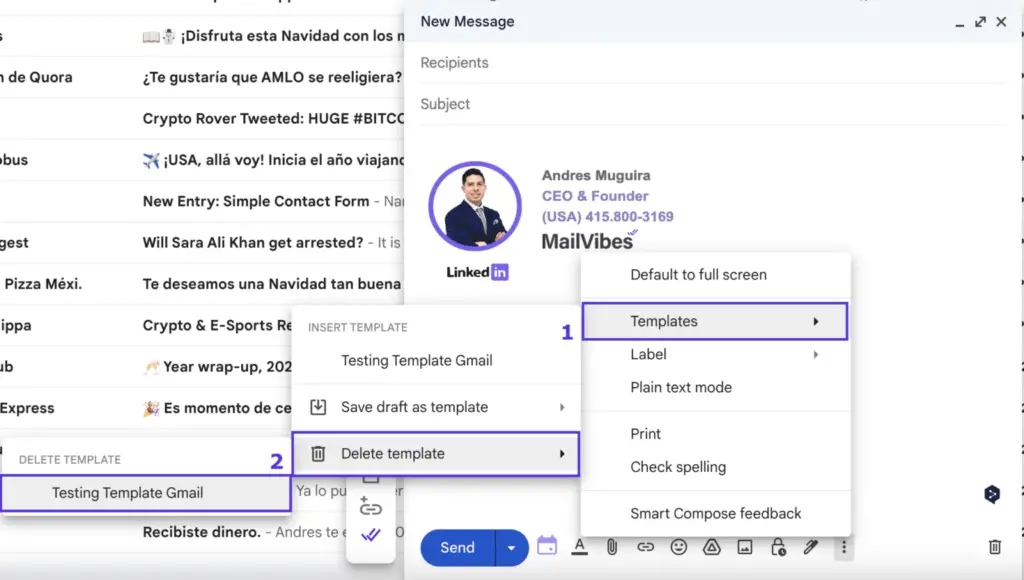 Click the on-screen "Delete" button.
Conclusion
In summary, the process involves three sets of steps for different Gmail tasks. The first set focuses on enabling Gmail templates, starting with visiting Gmail.com, accessing settings, and enabling the template feature.
The second set guides you through creating a Gmail template by composing an email and saving it with a specific name.
The final set pertains to deleting Gmail templates, where you choose a template and delete it using the on-screen "Delete" button. These steps allow you to efficiently manage your Gmail templates for various tasks.