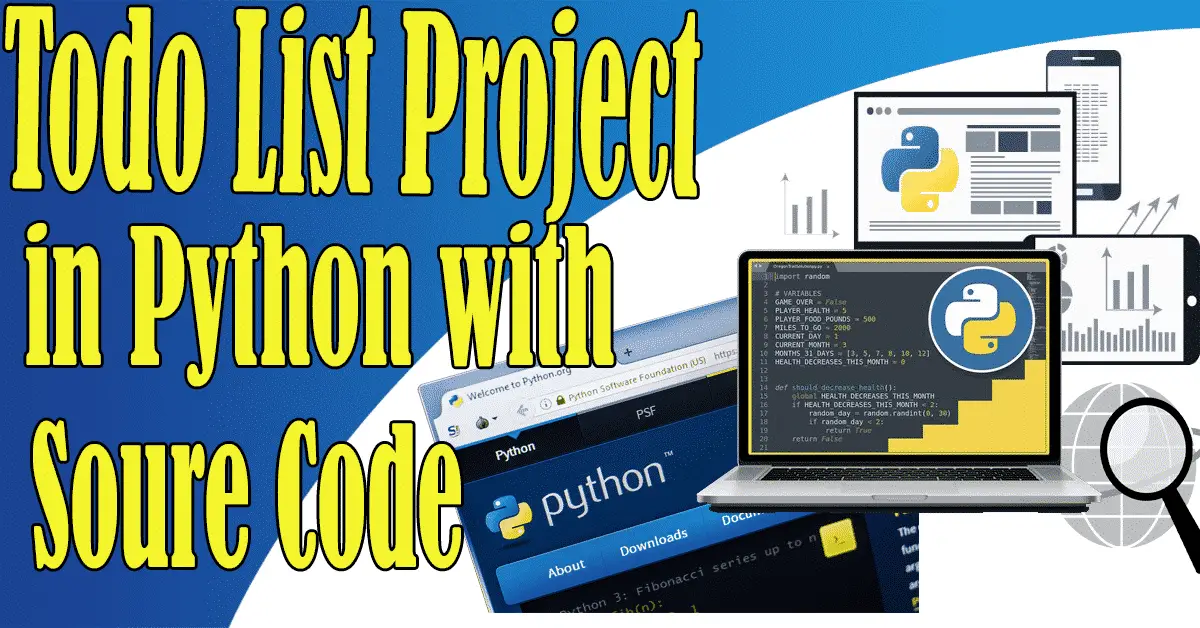 To Do List Project in Python with Source Code
To Do List Project in Python is a simple desktop project system created using the Python Programming Language, it is design using tkinter and the project file contains(todolist.py). This To Do List Project in Python is the simplest way for the beginners or the college student. If you want more latest project here. We have a collection of Best Python Project with Source code free to download for free.
As a beginner, it is easy to Python and would no longer require as many dependencies that you want to download separately. Python gives TKinter toolkit to increase graphical user interface packages. This article is an open-source that allows the person to download and edit as consistent with their need.
Published:
August 22, 2020