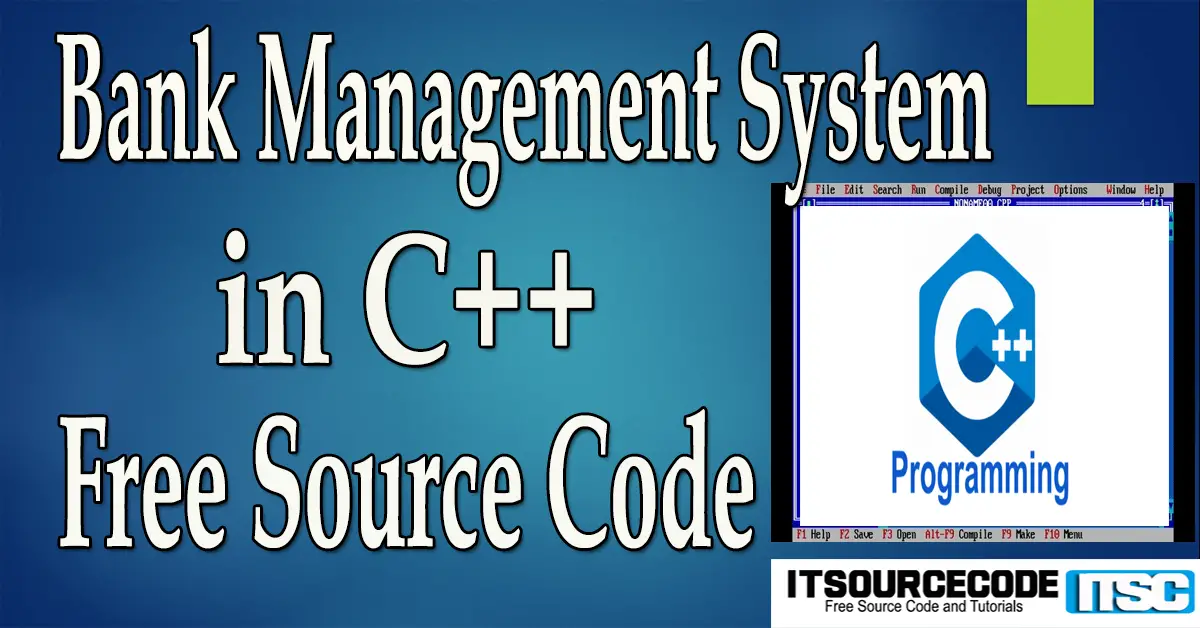 Bank Management System in C++ with Source Code
The Mini Project Bank Management System in C++ is a consoled based application and created using c++ programming language. This system is a simple mini project and compiled in Code::Blocks IDE using GCC compiler.This Bank Management System in utilizes classes and record dealing with highlights of C++. This System depends on an idea of client's record information. Here the client can play out all the errands like adding a new account, client can deposit amount, client can withdraw amount, client can check balance, see all record holders detail, close a record, etc. Likewise, there's no login framework for this project system. This simple mini project for Bank Management System in C++ is complete and totally error free and  also includes a downloadable Source Code for free, just find the downloadable source code below and click to start downloading.
Published:
September 25, 2020
Looking for more source code? Type your keyword here here!