School Canteen Point of Sales System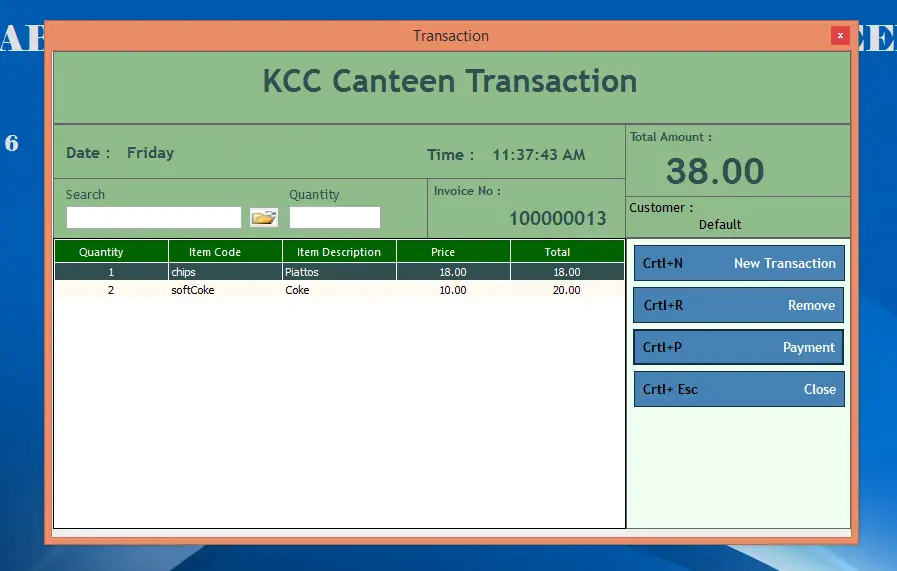 This School Canteen Point of Sales is created using Visual Basic 2008 and Microsoft Access 2007. There is 2 type of user in this system, the admin, and cashier. The data flow diagram states that the Cashier can access only the sales transaction while admin will be the in-charge of all processes in the system. The Customer can order items that are available in the Inventory. The Inventory will be the stockholder of all the items available and the transactions that will happen while ordered items will be saved in the Database. The Ordered Items will inform the admin that the Customer will buy the item. The Admin or cashier will take in-charge to the item and will deliver it to the Customer. The Admin will manage the records that save in the Database. The Admin will also get the data from the Database to be printed. Printed Daily Sales Records will be the main report viewer to be delivered to the manager.
Watch here to get idea on how the real POINT OF SALES SYSTEM  works in an industry-based setup.
Data flow Diagram: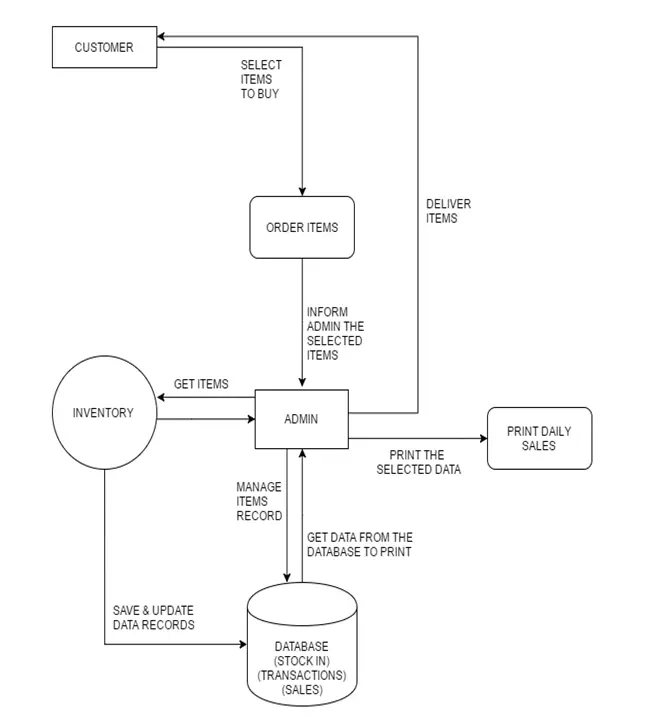 You can log in using this account:
username: admin
password: admin
System Programmer:
John Canete
Downloadable VB.NET Projects with MS Access database free download below
Download the Source code here. Sales and Stock Inventory (Final Semester)
Inquiries
If you have any questions or suggestions about this point of sales system using vb.net projects with source, please feel free to leave a comment below.
More related VB.NET Projects with source code for free
Or if you are looking for a more vb.net project with a source for your thesis project, you can find it here List of LATEST VB.NET PROJECTS WITH SOURCE FREE DOWNLOAD.
You can also get an idea here on how to design a database for sales and inventory system just like this Point of sales system in vb.net.