Payroll System VB.Net Source Code
Payroll System VB.Net Source Code is a simple program of Enterprise Payroll System is created using Visual Baic 2008 and Microsoft Access 2007 for database support.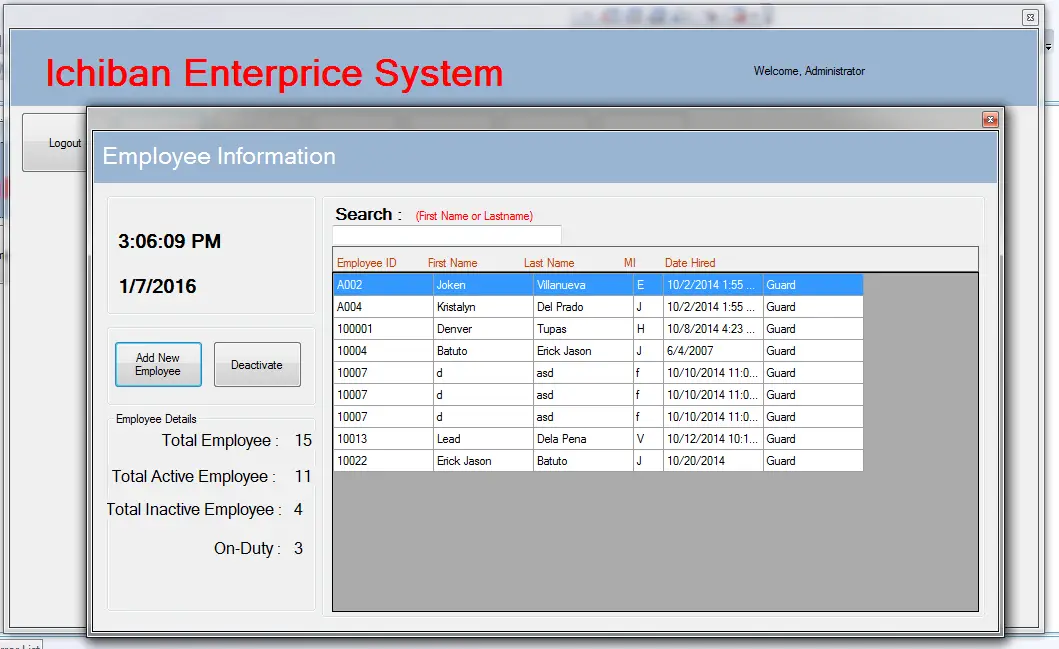 Watch the full video on how to use the payroll system in vb.net with ms access database.
Features of Payroll System VB.Net
Payroll System VB.Net Source Code Features
Employee Information management

This system can manage the information of all employees.

Client Information Management

This feature you can add and manage multiple clients using a single payroll system.

Activate/Deactivate Employee

It is applicable if the employee has a contractual status. So when the contract of each employee, you can deactivate the status of the employee and automatically will not be included in the next payroll.

Create and Restore database backup

It is useful, especially you are creating a regular back up of the database. But with this system, you are no longer to take extra effort to do this task because the system will automatically create a database backup for you.

Payroll System

For the Payroll system feature, you don't need to do it manually because all of the computations are computed automatically based on the settings of deductions and other entries.

Crystal Report is used for reporting.

For generating the payslip, voucher, and payroll you can export it using different formats because it is handled by crystal reports.

Assigning of Client to employee

This payroll system has the capability to assign employee to each client.

Compute Deduction based on SSS, Pagibig, etc.

Using this payroll system vb.net, the computations of deductions made easy and simple.
To login in this payroll system vb.net, use this user account:
username: admin
password: admin
Conclusion
This payroll system in visual basic.net is a student project made just to cater to simple payroll services. You can download these vb.net Projects with source code and modify it to suit your client's needs.
And if you find this Payroll System VB.net source code helpful please share this with your friends.
See our another version of this payroll system here;  Payroll System Project
NOTE: If you have any questions or suggestions about the payroll system source code, please feel free to contact me on our contact page or simply leave a comment below.
Download the Source Code here. Ichiban Payroll 2.1.4