This Account Ledger Calculator is Created using Visual basic 2008 and it is capable to compute using the Rule of 78 and get the Maturity Value of Loan, Maturity Value of Interest,Maturity Date, Monthly Amortization, Outstanding Capital, Unearned Interest,and Total Balance based on the inputted data such as: Duration in Months, Effective Date, Interest rate, Discount Rate, and Principal Loan.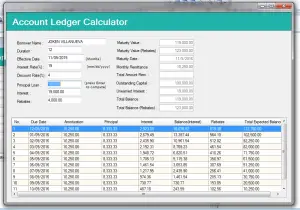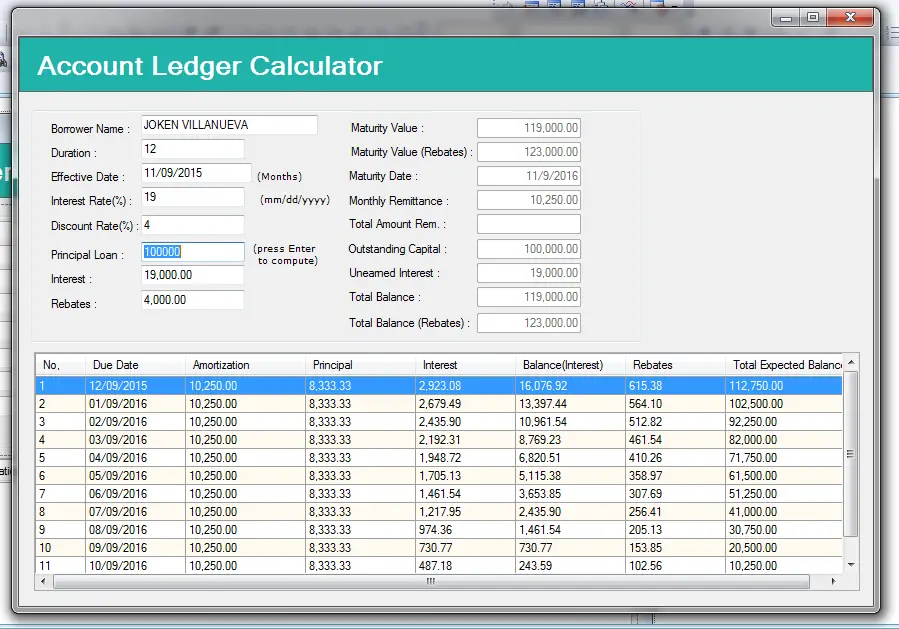 This is best for those who are trying to make a Lending System that has the following feature stated above.
If you have any question or suggestion please feel free to contact me.
Facebook Name: Joken Villanueva
Email: [email protected]
Looking for more source code? Type your keyword here here!