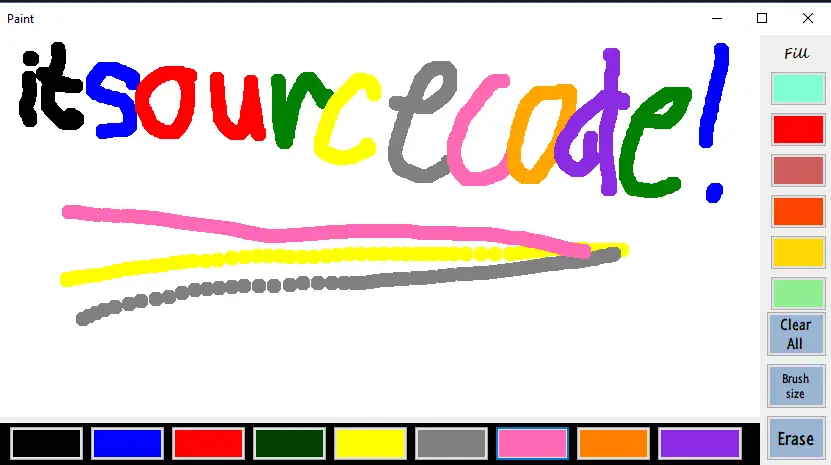 This Paint System is developed using Visual Basic 2013 for my compliance in Computer Programming subject. it is very convenient to use and easy to learn even for kids. You just have to tap any color you want and hold your cursor in the form and it will give you the output that you want. It has lots of colors that let you draw and fill or change the background color.
Paint System source code here.
If you have any questions about my project. Please contact me on my facebook page.
The related article you may like:
Looking for more source code? Type your keyword here here!