This Sales and Inventory System Using VB.Net and MS Access is a software-based System that can simultaneously track the inventory and sales activity. It contains transactions of entry records of the products purchased, price, customer, and date and also updating inventory levels. This software is integrated with the barcode scanner for fast processing of sales transactions.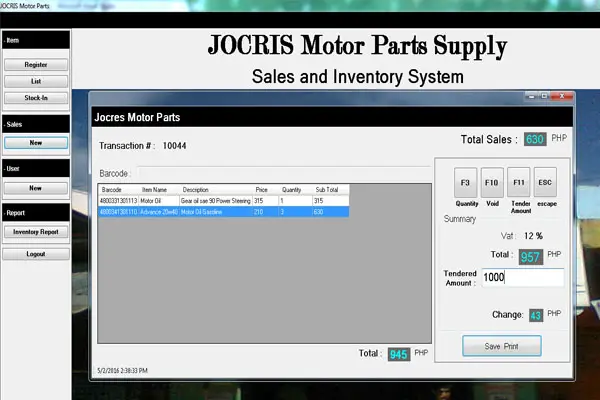 This system was created using Visual Basic 2008 and MS Acess for the database of the system, and Crystal Reports.
Features of this Inventory System Using VB.Net:
Product (Register New Product, Listing Product )

Transaction (Stock-in of Product, Selling of Product)

Inventory Reports

Tracking Sales

Manage User

Login and Logout
Username : admin
Password : admin
For all students who need a programmer for your thesis system or anyone who needs a source code in any programming languages. You can contact me @ :
Email – [email protected]
Mobile No. – 09305235027 – tnt
Download the full source code here:
Looking for more source code? Type your keyword here here!