Library Management System in PHP Source Code
Hello Guys! This project is all about
library management system in PHP.
The library management system in PHP
source code
is free to
download.
This Source code can be used by the programmers who want to develop the (
LMS) using PHP and MySQL
.
The focus of the Library Management System:
The main focus of this
library management system in PHP with source code
is to help the user manage the books. According to Stuart Ferguson, Rodney Hebels, in
Computers for Librarians (Third Edition)
, 2003, A library management system is an example of an information system. Information resources in a library collection. Regardless, they are using a computerized system or not.
Library Management System has two modules:
Admin Module
Student Module
For Admin Module Features:
Admin Dashboard
Can manage category
Manage author
Book Management
Admin can issue a new book to a student
Update the details when the student returns the book
Search student by using their student ID
View student details
Change own password
For Students Module Features:
Register yourself and after registration; they will get student id
Student can view the dashboard,
Update personal profile,
View issued book and book return date-time.
Change their password, and
Recover personal password.
Log in Credentials:
Admin: Username: admin Password:
[email protected]
Student: Username:
[email protected]
Password: adminclive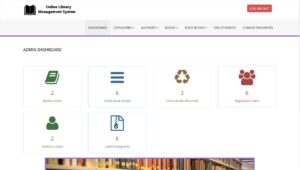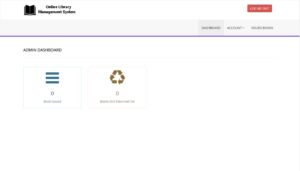 Run Quick Virus Scan for secure Download
Run Quick Scan for secure Download
Download
Online Library Management System Source Code In PHP Here:
Database Included in the link.
If you have any comments or suggestions about the Online LMS Please Message us directly:
Don't forget to share this with your friend and continue to support
Itsourcecode.com
Happy Coding! 🙂
Articles you might Read:
Looking for more source code? Type your keyword here here!