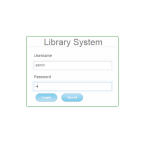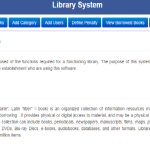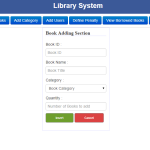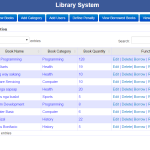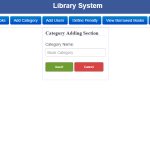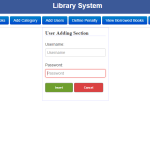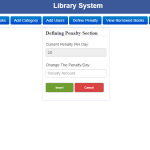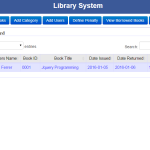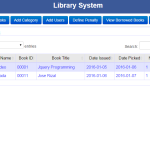 An automated library system usually consists of a number of functional modules, such as acquisitions, circulation, cataloging, and serials. The library system is an automated system, as described above, in which all of the functional modules share a common bibliographic database. Also, the library system is an organized collection of computer programs that is maintained on-line with a computer system by being held on a secondary storage device and is managed by the operating system.
Features:
Login/Logout
Add Books
View Books
Add Category
Add Users
Change Penalty
View Borrowed Books
View Reserved Books
Delete and Edit Books
Looking for more source code? Type your keyword here here!