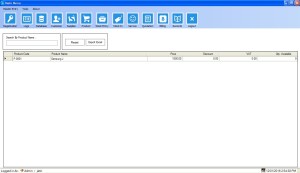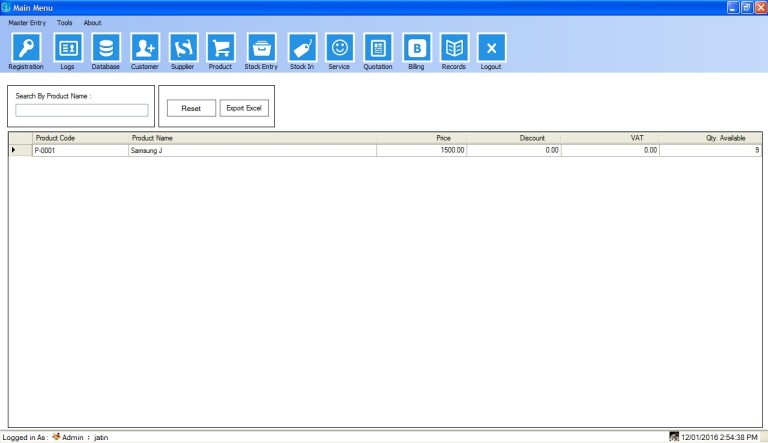 Sales and Inventory Management Software
With SMS Sending Facility !!!
Developed in VB.NET & SQL Server 2008
Master Entry :-
– Company Info
– Contact List
– Product Category
– Product Sub Category
Features :-
– Add Customer
– Add Suppliers
– Product Master
– Billing
– Purchase Bill
– User Registration
– Expense Voucher
– Maintain Logs
– Database Backup/Restore
Records :-
– Customers Record
– Suppliers Record
– Products Record
– Stock Record
– Service Record
– Quotation Record
– Service Billing Record
Reports :
– Sales
– Service Billing
– Stock In/Out
– Purchase
– Expenditure
– Creditors/Debtors
– Profit & Loss
– Over All – etc…
Login Information:
Username – yaksh
Password – yaksh
Requirements – Visual Studio 2010 or Visual Studio 2012 and Crystal Report for VS 2010 must be installed on your system to run this Project Successfully.
This Project can be used as Final Year Project for BE/BTech/BS/BCA/MCA/MSc students
For students or anyone else who needs program or source code for thesis writing or any Professional Software Development,Website Development Development at affordable cost
contact me at
[email protected]
FB : https://www.facebook.com/jatin.zalavadiya.18
skype- yaksh_jatin
what's App – +919727762216
Contact Number – +919727762216
Looking for more source code? Type your keyword here here!