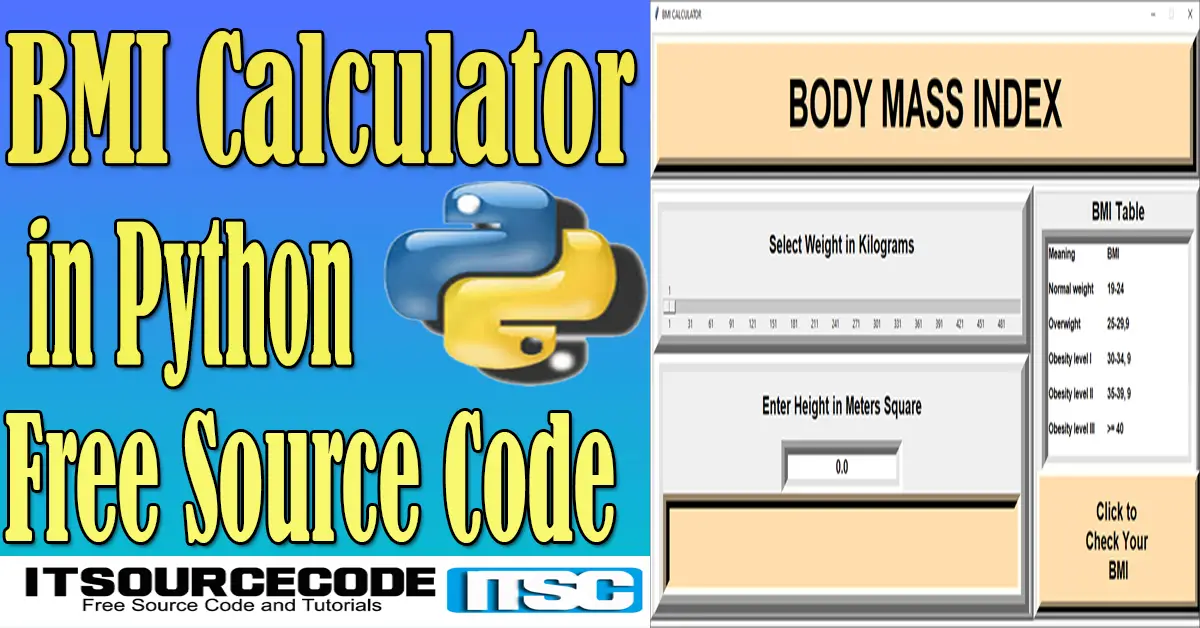 BMI Calculator in Python with Source Code
The BMI Calculator in Python is developed in python programming language and it is a desktop application. This system is created using tkinter and graphical user interface. The BMI Calculator in Python is free to download the open source code. The task is for the client advantageous, for checking your BMI. With the BMI esteem, you can check whether you have a solid weight or not. The undertaking record contains a python content (BMI.py).
Published:
September 16, 2020
Looking for more source code? Type your keyword here here!