This Send Text Message or SMS in VB.Net project is a 100% free source code. I believe that this is the best answer to your problem of how to send SMS Messages using VB.NET.
It will be a big help for those who are planning to develop a system that has a Sending of SMS messages feature.
Like if you are doing an RFID Based attendance monitoring system with an SMS Notification System System.
The system is created using Visual Basic 2008.  The Sending of SMS messages is through GSM Modem that is connected to your computer. In this project, I am using AT commands which are used for communication between the computer and the modem.
Output when running the Send Text Message VB.Net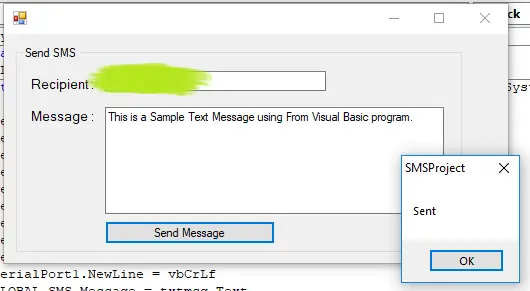 Sample Screenshot of TEXT Message received in Mobile Phone.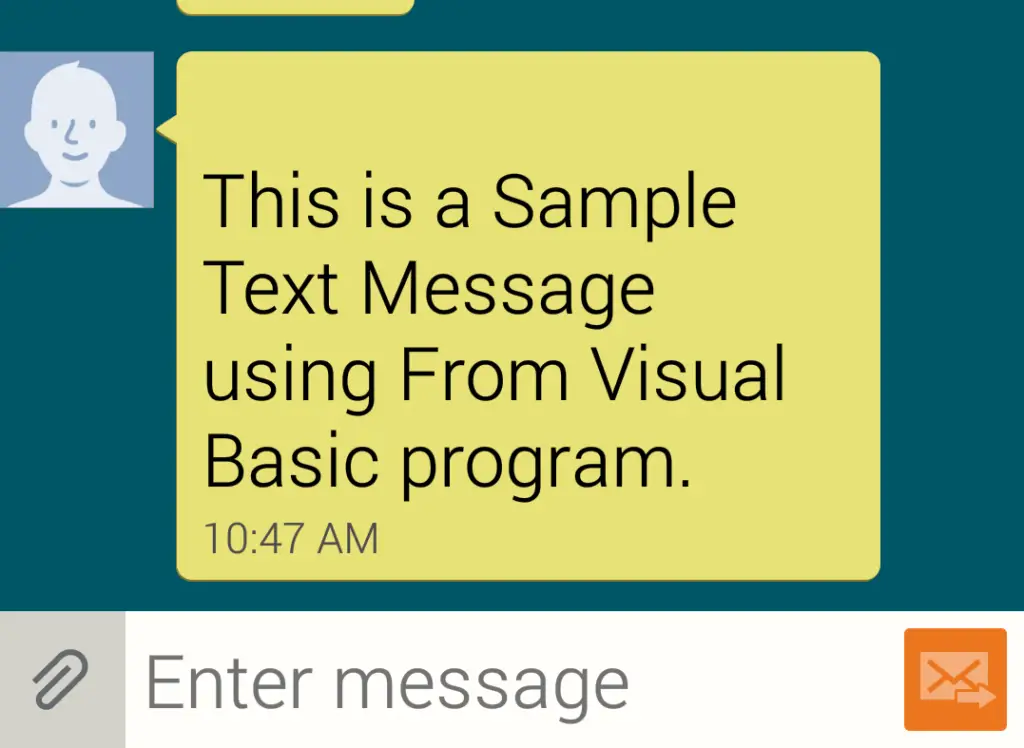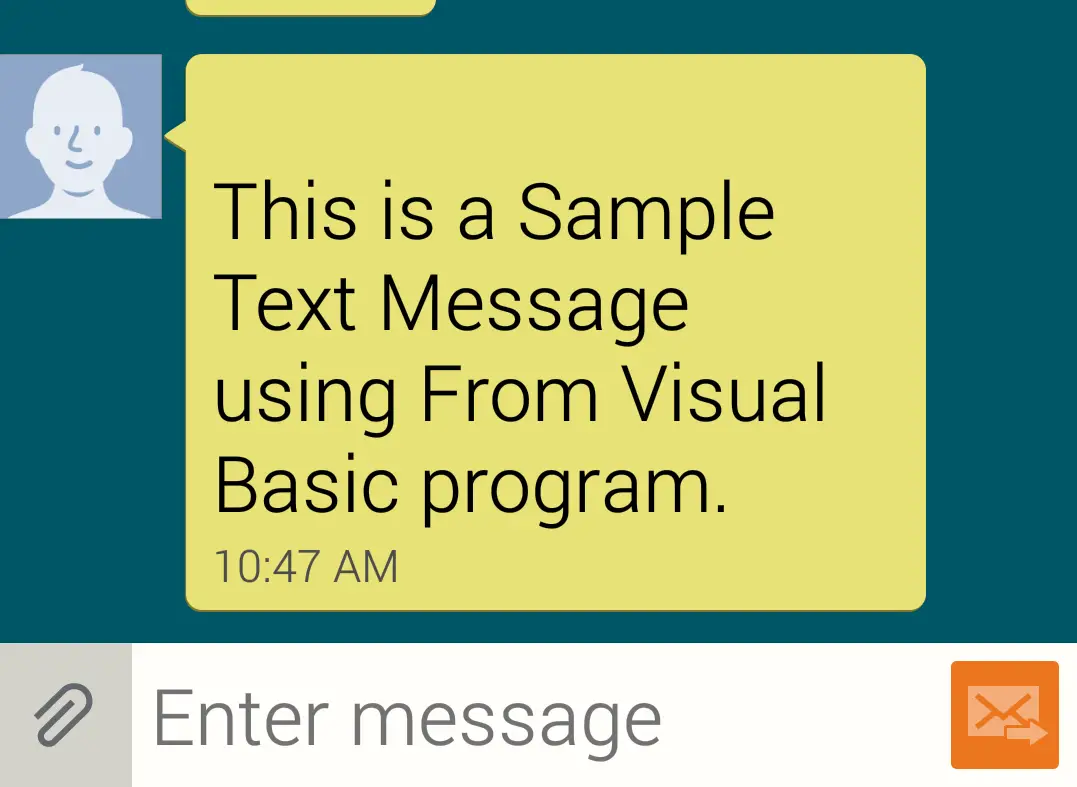 How to Send an SMS Message Using VB.Net?
Send Text Message VB.Net
Download the Source below

Download the VB.Net Projects with source code extract it and place it where it is accessible to you to locate.

GSM Modem (SmartBro or Globe Broadband)

You need to attach the GSM Modem to your PC/Computer

SIM card with a load

Of course, in order for you to send text messages in vb.net, you should make sure that your sim card attached to the modem has a load.

Make a Proper Configuration

Make sure to set properly the COM ports. In my case, I am using COM11. Like as shown below.
Downloadable Source Code
Conclusion
In the near future, I will be creating a step-by-step tutorial on How to Send SMS messages using a GSM Modem.
If you have any questions or suggestions, please feel free to contact me on our contact page or simply leave a comment below.
The source code you may like: