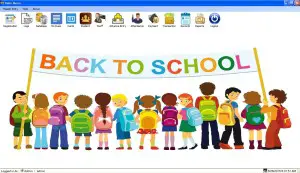 Main Features are:
1)Students
Profile Entry
Hostelers Entry
Bus Holders Entry
2)Employee Profile Entry
Profile Entry
Bus Holders Entry
3)Transaction
Salary Payment
Class Fees Payment
Bus Fees Payment
Hostel Fees Payment
Voucher
4) Transportation Management
5) Class Fees Payment Receipt
6) Hostel Fees Payment Receipt
7) Bus Fees Payment Receipt
8) Salary slip
9) Student Report Card
Users
Registration
Change Password
Password Recovery
Advance Records Searching
Advance Reports
System Logs, Database backup and restore, support multiple schools
No dues doc and students card submission
Modules will be added in future version 2.0
1. Library management system
2. Events Management
3. Exams module
4. Results module
5. Complaint management
6. Scholarship module
Login Information:
Username – yaksh
Password – yaksh
Requirements – Visual Studio 2010 or Visual Studio 2012 and Crystal Report for VS 2010 must be installed on your system to run this Project Successfully.
This Project can be used as Final Year Project for BE/BTech/BS/BCA/MCA/MSc students
For students or anyone else who needs program or source code for thesis writing or any Professional Software Development, Website Development at affordable cost
contact me at
[email protected]
FB: https://www.facebook.com/jatin.zalavadiya.18
skype- yaksh_jatin
what's App – +919727762216
Contact Number – +919727762216