Proposed Library Management System for St. Columban's Academy
The proposed library management system was made based on the wants and needs of the school, the system consists of registering books with specific book identification number, so that the librarian has an easy access in each book, search tabs for reliable, easy and faster monitoring of books and more importantly a report and evaluation papers can be generated in a well-organized and well-presented reports.
As we all know the library is the center of knowledge. The main purpose of this system is to help students and teachers assimilate information to answer their queries and for better understanding.
Features:
Manage books
Manage user
Monitor the In and Out of Books
Generate user-Friendly Reports
Student management system
Books inventory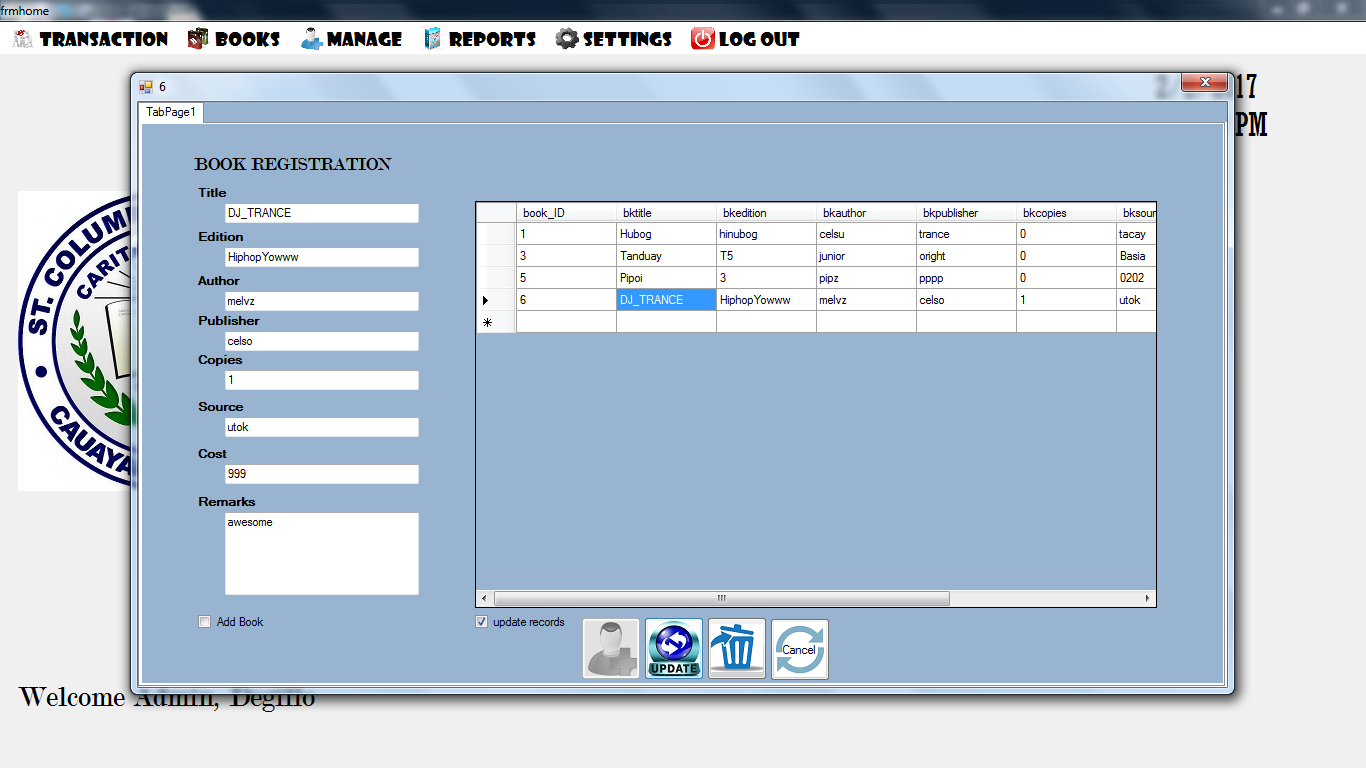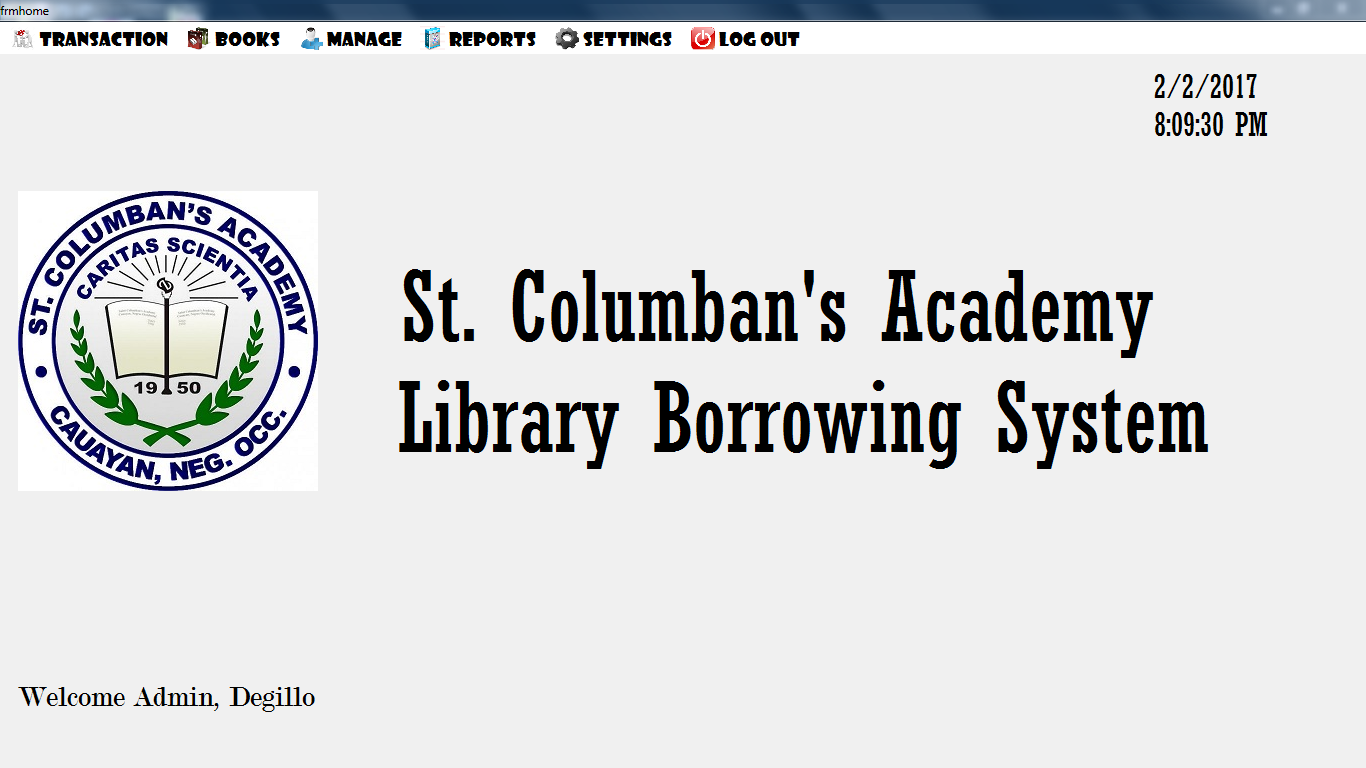 Our library system thesis documentation system has the following content:
a Library system sample introduction
library system flowchart sample
with library system data flow diagram sample
database of library management system document sample
library system erd sample
example use case diagram library system
methodology sample of the library system
and much more regarding library system sample thesis documentation
please feel free to contact us:
Joen Anthony L. Degillo ([email protected])
Norbelle John P. Zulueta
Josiebel S. Abad
Claudyn D. Geroso
DOWNLOAD now our library system sample program–> scalib1
Looking for more source code? Type your keyword here here!