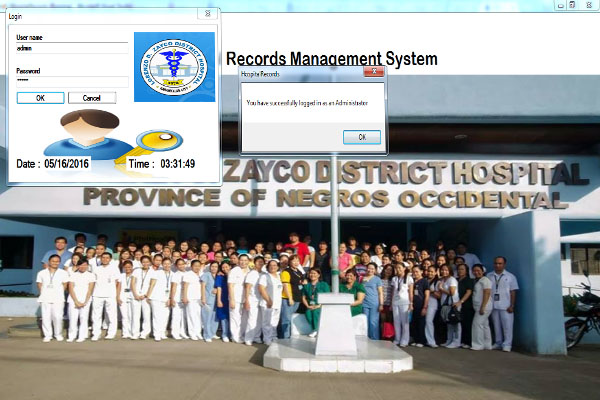 Lorenzo D. Zayco Distric Hospital Records and Management System aims to minimize the work load of every staff or employees and replace the existing manual paper based system. This system better control and manage the detailed record of every patient who will be admitted in the hospital. With this, it keep track of all the patients' records and retrieving can be accessed with ease.
These are the following features of the system:
Rooms (adding,updating,Listing)

Physician (adding,updating,Listing)

Diagnosis (adding,updating,Listing)

Patient (adding,updating,Listing)

Admit Patient

Discharge Patient

Reports

Manage User

Login and Logout
You can access this system using this account.
username:admin
password:admin
For all students who need programmer for your thesis system or anyone who needs a sourcecode in any programming languages.  You can contact me @ :
Email – [email protected]
Mobile No. – 09305235027 – tnt
Download sourcecode here…
Looking for more source code? Type your keyword here here!