Job Ordering System with Sales and Inventory in VB.Net
This Job Ordering System with Sales and Inventory is created using Visual Basic 2008 and Microsoft access for the database and for the reports the system used crystal reports. The system can monitor all kinds of assets registered in the system, it can also track all the transactions, at every end of the day the system can monitor the sales and the system is able to generate different kinds of reports.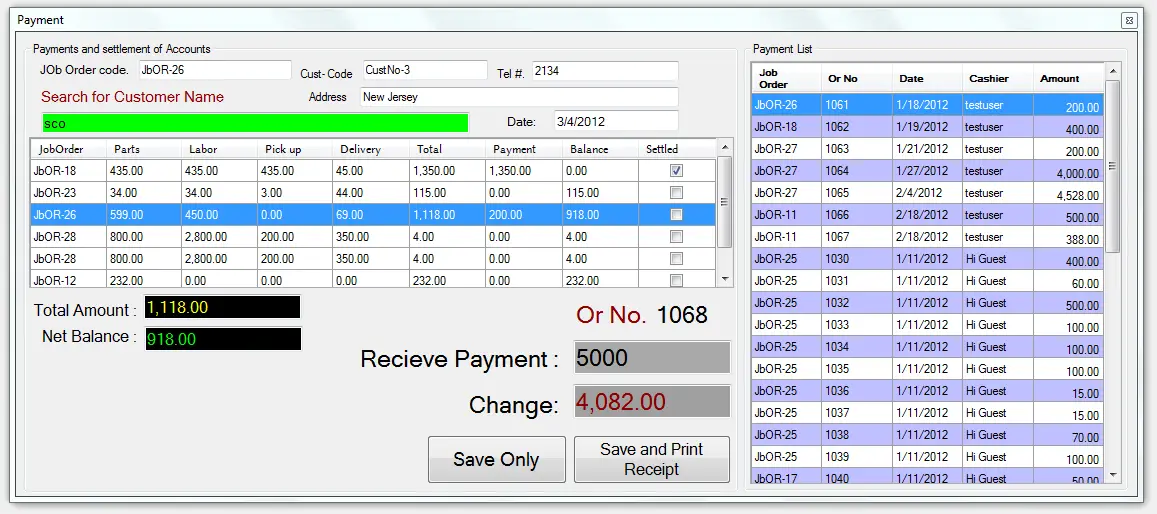 The process of using the system:
First, you need login in the system using the account of the administrator.
Username: joken
Password: 1234
Then, create a new user for inventory users.
Next, for registering the newly acquired item. You need to click "Generate Barcode".
Then on the "stock master" button and you must fill up for the information of an item.
And for the "Transactions" button, you can use a Barcode scanner to scan the generated during the third steps or the user can manually input the barcode number using the keyboard.
And all the list of items, Daily transactions, and other reports can be seen when you click the "Reports" button.
Download the Job Ordering System Source Code here.
Looking for more source code? Type your keyword here here!