Payroll System is needed if you have a business that involves one or more employees. This system plays a vital role not just in businesses but in a company as well.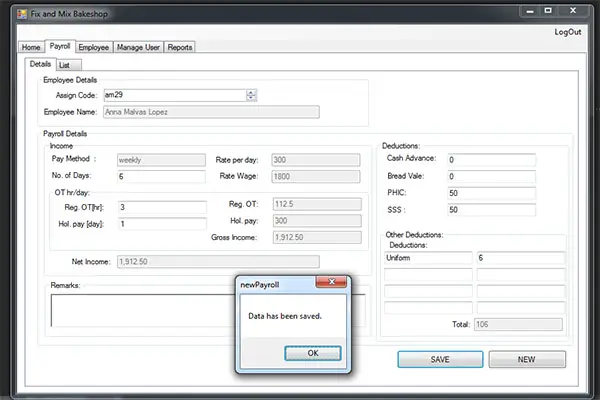 Fix & Mix Payroll System
This automated payroll
process has everything to do with the payment of employees and the legal filling of taxes. This is more efficient than relying on manual process.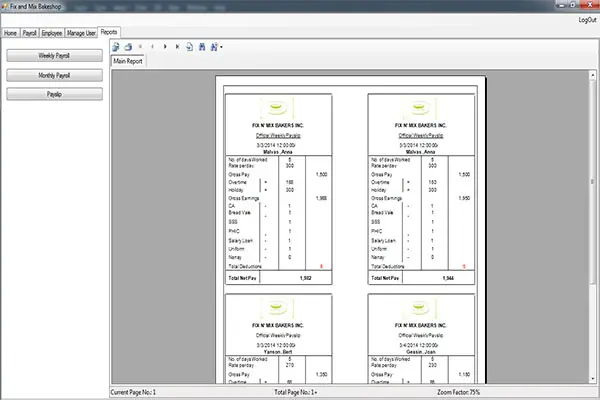 Fix & Mix Payroll System is made up of Visual Basic 2008 and MySQL for the database and it only runs on Windows Operating System.
This system contains the following features:
Payroll (adding, Listing)

Employee (adding, Listing)

User (adding, Listing)

Report (Weekly, Monthly, Payslip)

Login and Logout
Username =admin
Password = admin
For all students who need a programmer for your thesis system or anyone who needs a sourcecode in any programming languages. You can contact me @:
Complete Sourcecode available here.
Thank you for visiting this site. Please don't forget to share this by pressing the button below. Subscribe to get notifications and visit our website more often for more articles.
Looking for more source code? Type your keyword here here!