Attendance monitoring system for RTTSE
In our research Using the Attendance monitoring system has shown that regular attendance and academic achievement are closely linked; it is, therefore, important that we know you are attending regularly. By monitoring student attendance we hope to be able to identify students who need support at an early stage and put in place measures to help them continue their studies.
Student Attendance Monitoring is a requirement for all students. The University expects you to attend all your mandatory timetabled sessions.
The proposed system was generally focused on the monitoring of the login and logout of the students and teachers. Students and teachers will only provide their identification code for their attendance after registering their information. The system will automatically determine and reflected if a student did not attend his classes.
Features:
Manage Teacher/Student attendance records
Monitor the Log-in and Log-out of teacher and students
Generate user-Friendly Reports
Student management system
Our Attendance system thesis documentation system has the following contents:
Scope and Limitation of the Study
Review of related literature and systems
Methodology
Architectural Diagram
Use Case Diagram
Data Flow Diagram
Data Dictionaries
Entity Relationship Diagram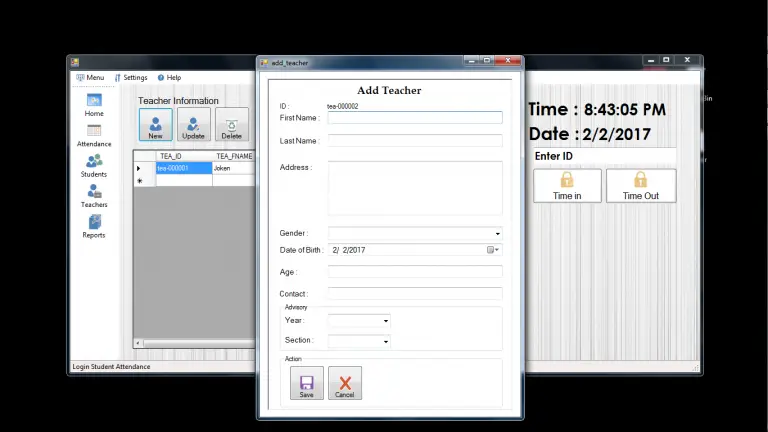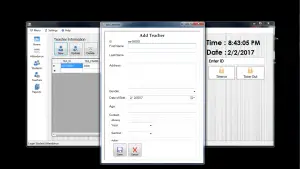 If You are interested in our Automated DTR system documentation just contact or PM us:
John D. Cañete (https://www.facebook.com/jangie29)
Cyril James P. Basia
DOWNLOAD the full source code of the attendance Monitoring system here.
If you have any questions or suggestions about this automated system, please leave a comment below.
Looking for more source code? Type your keyword here here!