This Electronic Judging System Using PHP caters an electronic judging for the BCC high school department, this system is created using HTML, PHP, and MySQL.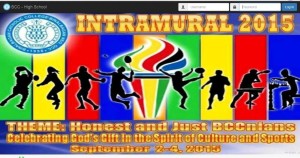 Here are some of the following features Electronic Judging System:
Ranking system
Printing of results
Judges and Contestant profile
Used the following user accounts to gain access to the system:
For the judges:
user: bcc
pass: bcc
For admin:
user: bcc
pass:bcc
For more info and clarifications about Judging System project, you can reach me through my
email: [email protected]
mobile number: 09982918042
happy coding!  🙂
If you find this source code helpful, please share this with your friends. thank you!
You can download the full Source Code here.
intrams