Ajax Shopping Cart PHP PDO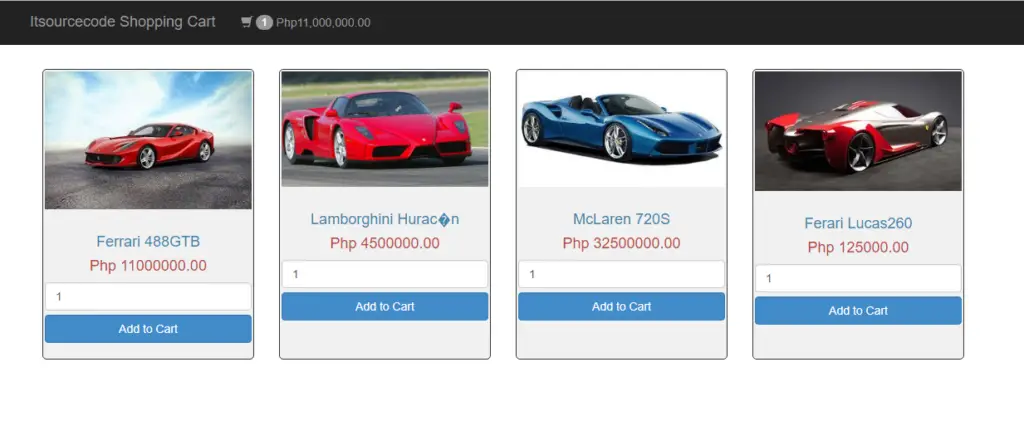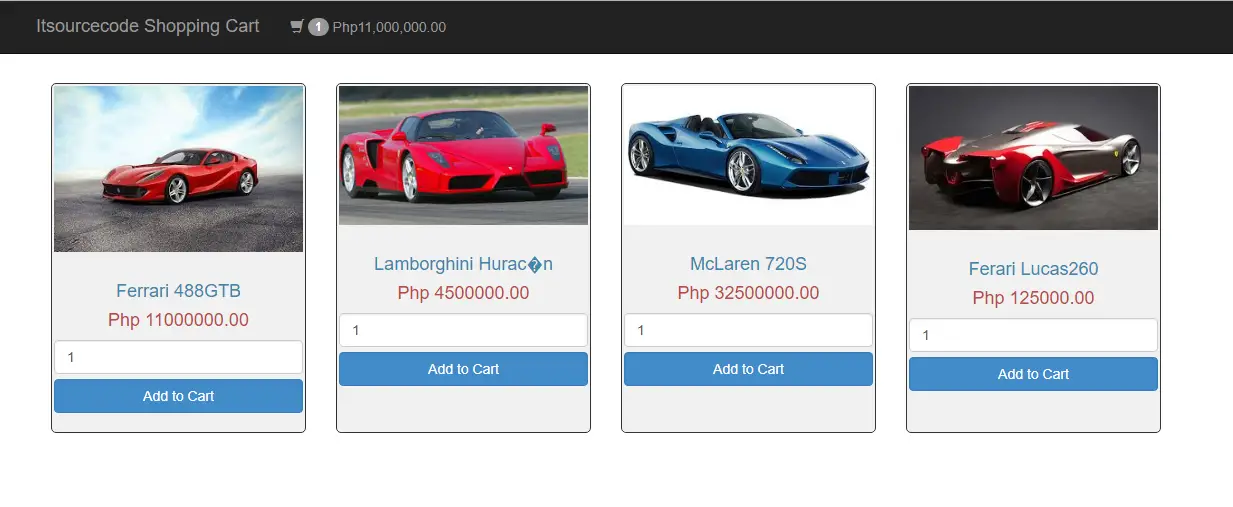 This source code about Ajax Shopping Cart PHP PDO. This will be a big help for those who are developing a system that focuses on E-commerce.
Some of the best examples of this are Alibaba and Amazon.
The shopping cart in PHP is important part of any E-commerce website that has an online selling and buying of merchandise or services.
For the reason that the success rate of the web store can be determined by the convenience of whole shopping for the process!.
As a result, these features are really beneficial to both the developer and the consumers.
To run successfully the source code. Follow the given steps below.
Setup the database in your PHPMyAdmin
Create a database and name it as "shoppingCartDB"
Download and import this database ==> shoppingCartDB
Download the Full Source code. ====> Shoppingcart
There are many ways on how to develop this add to cart system. If you want to make your own personalized shopping cart for your website, maybe this is the best answer for you. Follow all the given steps in How to Create Simple Shopping cart in PHP 2019 here.
If you have any questions or suggestion about this repository, please feel free to contact me on our contact page.
A related article you may like