What is the shortcut for deleting rows in Excel? You'll know everything after reading this article, because we're going to share it with you.
Deleting a row (or rows) in Excel is simple, as is inserting a row in Excel using shortcuts. You can experiment with our various types of shortcuts for deleting rows in Excel.
We all know that keyboard shortcuts are really important for improving your speed and efficiency while working. After this, you won't keep asking and looking for a shortcut to delete rows in Excel.
Time needed: 3 minutes.
These are the keyboard shortcuts to delete a row in Excel.
Ctrl + Delete

Simply select the cell(s), row bar, row(s), or column and press Ctrl + Delete. 


Ctrl + X

If you select the cell(s), column, or row and then press Ctrl + X, the contents will be copied to the clipboard, and you can move it to another cell.

Using the Ctrl + V shortcut or pressing the Enter key.


Ctrl + – (minus sign) can be used to delete either the entire row, column, or the selected cell. 


a. Click the Excel row bar, then hold down the Ctrl key and press the minus sign, or you can press both.


b. Select the cell, and you just hold the Ctrl key on the keyboard, then press the minus sign. Also, you can press the Ctrl key and the minus sign at the same time.


You can choose either the entire column, row, or cells up, and then click "OK."

Delete

Pressing the delete key on your keyboard is the easiest way to delete something in Excel. Simply select the cell(s), column(s), and row(s), then press DELETE to delete it quickly. 


Spacebar

Select a cell, then press spacebar, and it will delete data in the selected row or column.
If you want to delete multiple data in your worksheet here's the secret using Ctrl + Delete or just Delete only that we also discuss above.
You have to press the Ctrl key, then select which data you want to delete. Then it will look like the image below.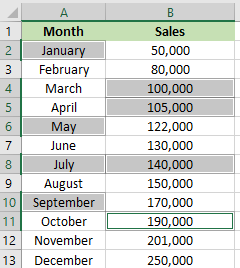 When you're finished selecting which data to delete, simply press Delete in you keyboard. As you can see, it is very easy.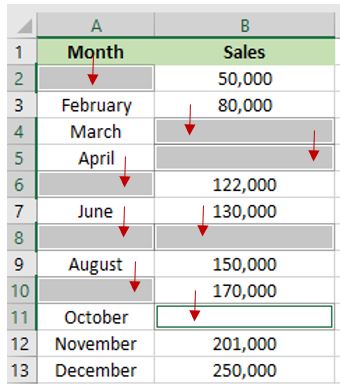 Conclusion
With the help of this tutorial, you will learn how to delete a row in Excel using a keyboard shortcut. You can now easily delete data from your Excel spreadsheet, which will improve your speed and efficiency at work.
Thank you very much for continuing to read until the end of this article. In case you have more questions, feel free to comment. You can also visit our website for additional information