WEB DEVELOPMENT CONSULTANT – Website Development Consultants are essential professionals in the digital landscape.
This overview delves into their critical role in web development and the skills and insights they bring to the table.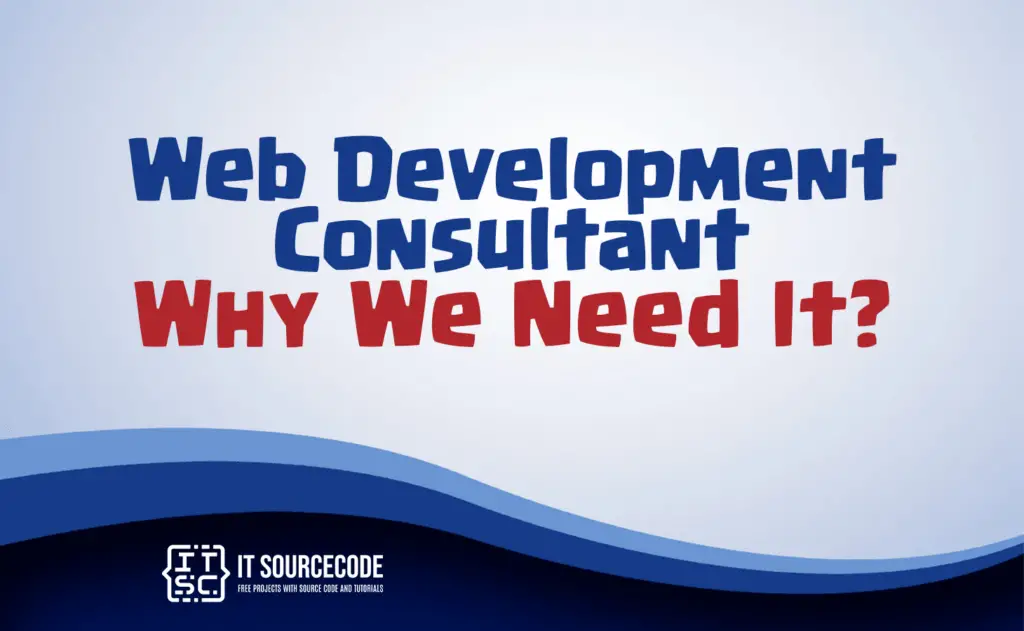 What is a Web Development Consultant?
A Website Development Consultant is an expert who offers guidance in creating and managing websites.
They transform ideas into fully functional websites using their skills in coding, content management systems, design, SEO, user testing, and data analysis.
Skills Need of Web Consultant?
Experience in coding languages like HTML5/CSS3, JavaScript/jQuery, PHP/MySQL, etc.
Familiarity with content management systems (CMS) like WordPress, Shopify, Drupal, etc.
Comprehension of mobile technologies and responsive design concepts.
Capability to handle data through SQL databases.
Adeptness in utilizing APIs and web services.
Proficiency in conducting user experience (UX) testing.
Knowledge of effective search engine optimization (SEO) methods.
Grasp of website analytics.
Strong communication and troubleshooting abilities.
Role of a Web Development Consultant
Collaborating with clients and stakeholders to create website designs.
Creating interfaces that are user-friendly and visually appealing.
Incorporating various elements like data, applications, images, videos, and plugins.
Testing, troubleshooting, and presenting website prototypes.
Integrating user feedback into the design process.
Conducting SEO optimization tasks.
Maintaining the website through Common Gateway Interface (CGI) and code checks.
Ensuring on-time and within-budget completion of web development projects.
Supervising the live deployment of websites and enhancing their performance.
Providing progress updates and documenting the web development process.
Staying updated with advancements, technologies, and trends in web design.
Why We Need Web Development Consultant?
Web Development Consultants are crucial for leveraging their expertise in coding, design, SEO, and user experience to create efficient and effective websites.
They provide invaluable guidance, ensuring websites meet business goals and user needs.
Their knowledge of industry trends also helps future-proof websites, ensuring they remain relevant and adaptable.
Advatages having We Consultant in Web Development
Seasoned Guidance
Website Development Consultants offer expert advice based on years of industry experience, aiding in informed decisions and optimizing website success.
Cost Savings
These consultants often cost less than hiring developers, providing expert consultation while staying budget-friendly.
Swift Outcomes
Website Development Consultants deliver results promptly without compromising quality, helping businesses achieve their goals faster.
Efficiency Boost
Leveraging coding skills, design knowledge, SEO expertise, and user testing, consultants create efficient, user-friendly websites.
Future-Proofing
Consultants stay updated on tech trends, ensuring your website remains adaptable to future changes and updates.
Conclusion
In summary, Website Development Consultants are experts who guide the creation and management of websites, using their diverse skills in coding, design, SEO, and user experience.
They ensure efficient, user-friendly websites that meet business goals.
These consultants save costs, deliver swift results, and keep websites adaptable to future changes, making them invaluable assets for successful online presence.