Hi there Itsourcecoders! For today's article, I will give you the list of best Python interpreter or compiler online 2021 and to let you explore Python downloadable interpreters.
In the world of programming language, Python is a specification that can be implemented in different ways. Every Python programming language implementation uses a separate interpreter.
There is no shortage of online and downloadable interpreters for Python as the fastest growing programming language in 2021. But because each of them meets particular requirements, you first need to find out which one suits you.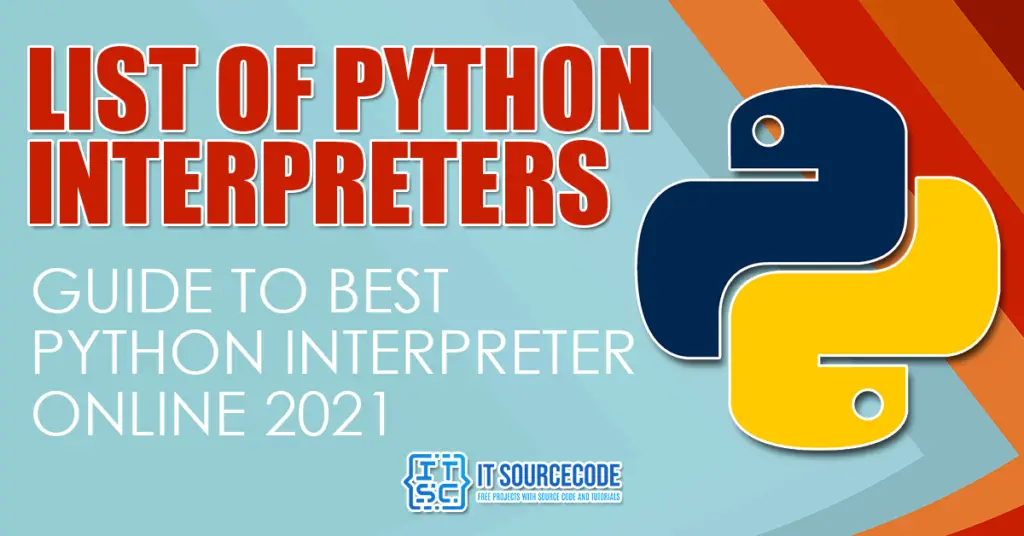 This article about the best Python interpreters online answers the questions:
An interpreter by definition is a kind of computer program that executes the instructions written in some programming or scripting language directly. We mean by direct execution that it does not involve first compiling the instructions into a machine language program.
Why interpreter is used in Python?
The interpreter for Python could be located in your Python directory or the Python IDE and compiler that is installed or in your computer.
What are the two ways to use Python interpreter?
The python interpreter has two ways of using it: informational mode and script mode. You can also save the commands to a text file with the conventional suffix "py", for example, program.py.
List of Python Interpreters 2021 | Guide to Best Python Interpreter Online
Time needed: 10 minutes.
Here is the List of Best Python Interpreter Online 2021
Conclusion
That completes our list that is available details about the best Python interpreters.
You can work with the presented interpreters for python that you are comfortable. Each one of them, however, has its own uniqueness that is helpful especially when working professionally.
May this article could help you to choose wisely.
It might be a good idea to have the working knowledge of more than one Python interpreter. Therefore, the more you to explore would be better.
Now, have you understood what is Python interpreter or compiler?
Which one of the list of Python interpreters 2021 interest you the most? Let us know through the comments!
Note: If you have more ideas or suggestions about best Python interpreters or compilers, you are free to inform us through our contact and comments.
Happy coding!
Related Article Below
Recommended Articles From the Author