HOW TO FIX I CAN'T DOWNLOAD ATTACHMENTS IN GMAIL ON MAC – This article delves into this common issue, offering insights into Gmail's popularity for personal and professional use.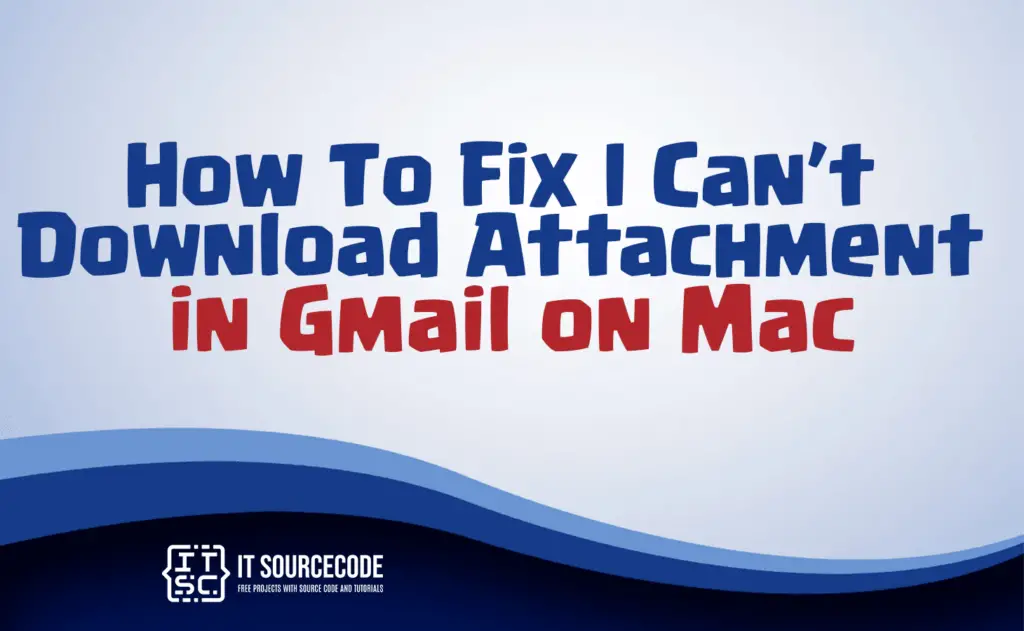 Why I Can't Download Attachments In Gmail On Mac
Many Mac users encounter an issue where they can't download attachments from Gmail. This blog aims to address this problem.
Gmail is a widely used email service for both personal and professional purposes, offering various convenient features like Docs, spreadsheets, and Google Drive integration.
However, Gmail is not without its problems, including the issue of users being unable to download attachments.
This article will outline the potential reasons behind this problem and provide methods to resolve the Gmail attachment downloading issue on Mac.
Causes of Can't Download Attachments
Before delving into solutions for Gmail attachment download issues on Mac, let's examine the causes of this error.
Several factors can lead to Mac users being unable to download attachments from Gmail, including:
Uncleared browser cache.
Gmail's Confidential Mode being enabled.
Corrupted attachment files.
Oversized attachments.
Insufficient storage space.
How To Fix I Cant Download Attachments In Gmail On Mac
Method 1: Manual Fix for Gmail Attachment Download Issues on Mac
Clear Browser Cache: Remove history, cache, and junk from your web browser.
Verify Gmail Servers: Check if Gmail servers are working correctly before making any device changes.
Disable Lab Settings: Turn off experimental Lab settings in Gmail.
Open Gmail settings.
Visit the Lab Tab options.
Deactivate Lab settings and save changes.
Update Browser: Use a supported and up-to-date browser for Gmail.
Method 2: Professional Solution for Gmail Attachment Download Problems on Mac
Download attachments in bulk.
Save time and effort.
Easily back up emails and attachments.
Ensure data security and prevent data loss.
Switching to this automated approach can be a reliable solution for Mac users facing Gmail attachment download problems.
Conclusion
In summary we explored the prevalent issue of Mac users unable to download attachments from Gmail, its potential causes, and two solutions: a manual and a professional approach. Users can opt for either method to address the issue.