Are you searching for the Best Screen Record App Android for your Android phone? Want to download the best video recorder app for capturing videos? If yes, then our Screen Recorder: Record/Capture Videos app is for you. Designed for ease and with multiple functionalities, this free screen recorder and video capture app allows you to capture your screen videos, record screen snapshots smoothly in just a single tap. By downloading this amazing screen recording app, you'll enjoy the best screen recording experience with a feature of recording beautiful screenshots or your mobile screens in true HD video quality.
What is Screen Recorder Android App?
The Screen Recorder Android App is another free app that lets you record your screen when you're on your phone. It lets you record your screen with Facecam, take screenshots, and make videos after you record them. It doesn't have a watermark or need to be rooted. There are many ways to save your video, and each format has a high-resolution picture.
What are the benefits of Screen Recorder App in Android?
It lets people take screenshots, cut videos, play and make interactive videos, and more. People can also use it to make videos for businesses and record games, like when they play games. As well as tutorials and games, these apps also have features for live streaming apps like Facebook, YouTube, and Twitch so you can watch them.
What does screen recorder do on Android?
Screen recorder is a new feature to allow you to make a screen recording video easily without having to download any external applications. You can start screen recording by tapping the icon in your Quick panel. After a 3 second countdown, your recording will start.
What is the use of screen recorder app?
The free mobile app lets you quickly record your screen and add your Facecam to make high-quality videos. Screencast-O-iOS Matic's app has a lot of features that are easy to use. The Android Screen Recorder has a lot of the same features. Both mobile screen recorders can be used in a lot of different ways.
Is Screen Recording Illegal?
If you want to use the video for something, you have to think about whether or not it is legal. As an example, if you want to share interesting content with your friends or keep the videos for offline fun, it is completely legal to record the video.
Best Screen Record App Android : Project Details and Technology
| Project Title: | Best Screen Record App Android with Source Code |
| --- | --- |
| Abstract : | Screen Record App for Android is another free screen recording app. It permits you to record your screen with Facecam, take screenshots, and edit videos after recording |
| Project Type: | Mobile Application |
| Technology : | Android Studio |
| Database : | SQLite |
| Developer: | IT Source Code |
App To Record Screen with Source Code – Project Details
Project Output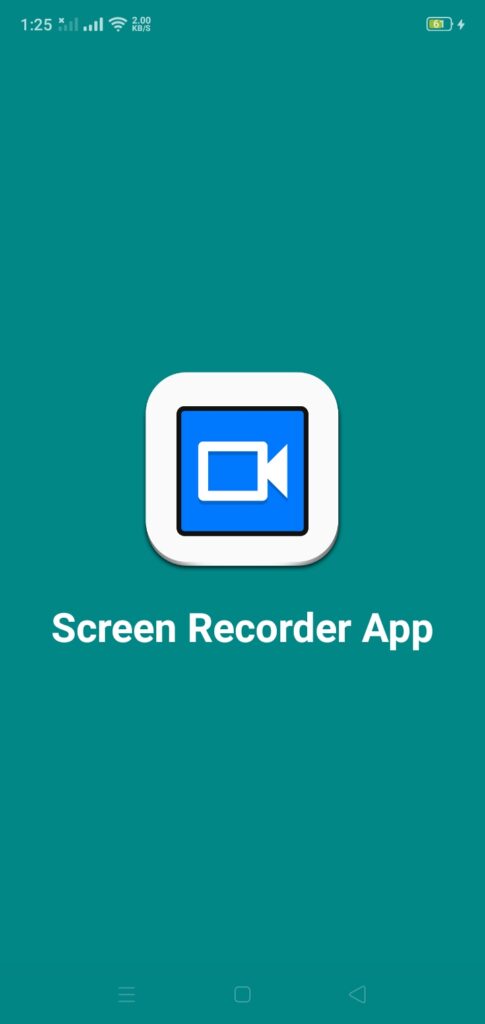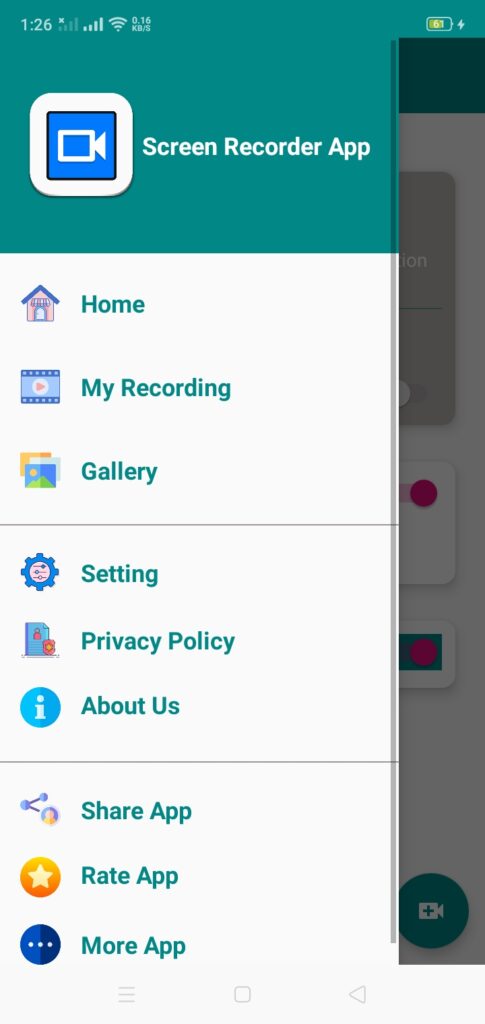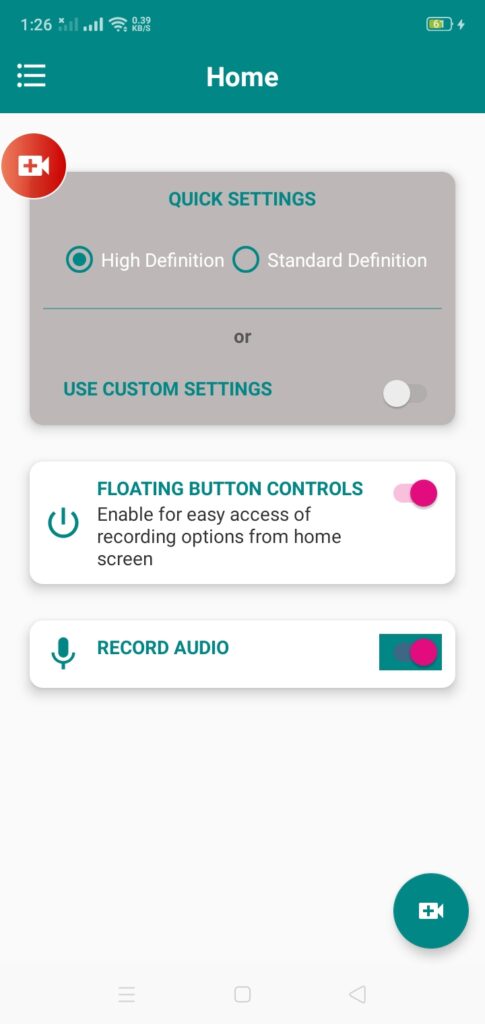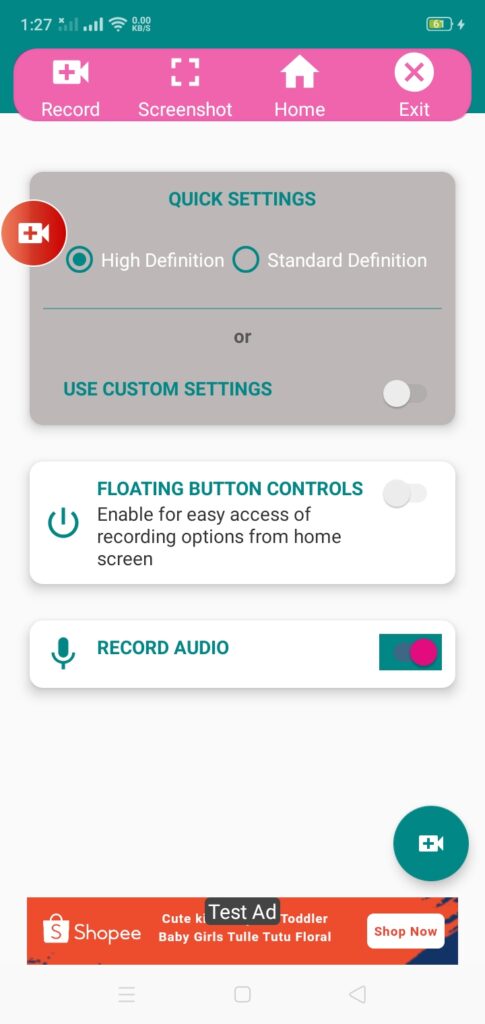 To start executing a Best Screen Record App Android with Source Code, makes sure that you have Android Studio installed in your computer.
Steps on how to run the Best Screen Record App Android with Source Code
Time needed: 5 minutes
Best Screen Record App Android with Source Code
Step 1: Download source code.

First, download the source code given below.


Step 2: Extract file.

Next, after you finished download the source code, extract the zip file.


Step 3: Click open project.

Next, Open android studio and click file and the open project.


Step 4: Run the project.

Last, right click the project and click run.

Download Source Code below
Summary
This Application is a fully functional application that created in Android Programming using Android Studio IDE Platform, This App also includes a downloadable source code above, just click the downloadable button to start downloading.
Related Articles
Inquiries
If you have any questions or suggestions about the Best Screen Record App Android with Source Code, please feel free to leave a comment below.