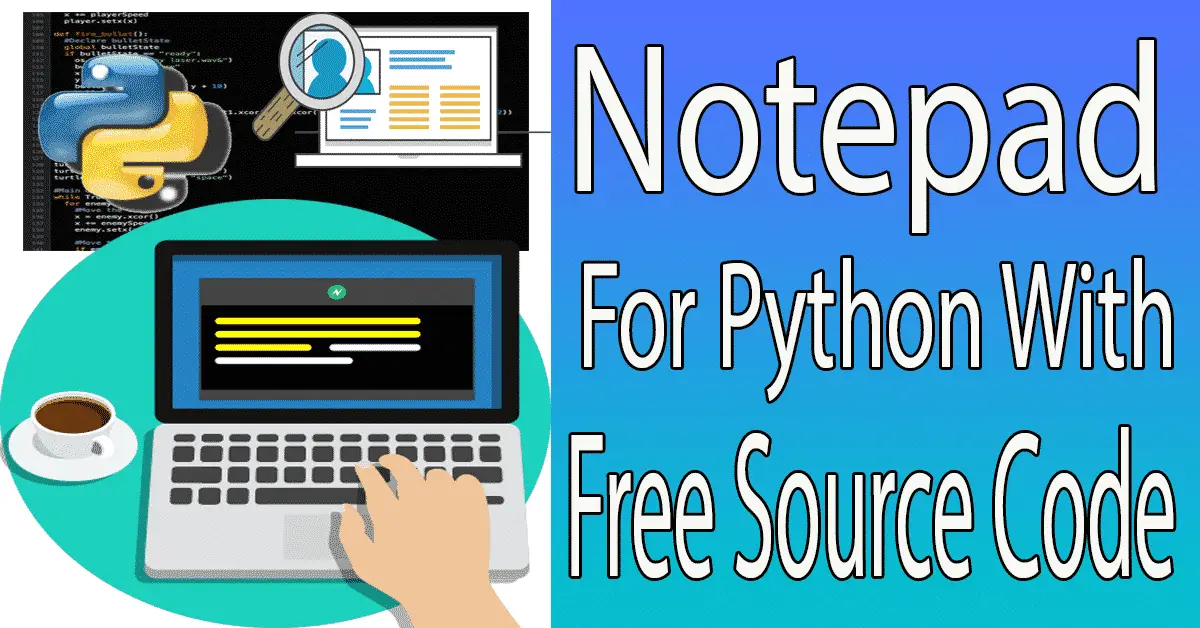 Notepad for Python with Source Code
This Notepad for Python is an open source project which is developed using Python Programming Language. This system is a simple GUI based application and this created by using Python. It used Tkinter function for the Graphical User Interface.
Published:
August 22, 2020
Looking for more source code? Type your keyword here here!