About the Project
This Driving School Management System Bootstrap Template is great for a driving school website. It has a modern and clean design, and offers a range of features and pages that you can use to construct a website for your driving school. The template features a home page, a services page, a blog page, and a contact page. It also has a menu bar and a header area, so you can quickly generate content for your website. The design is easy to use, and all you need is to insert your own material and graphics. You can also edit the template to match your needs. This Driving School Management System Bootstrap Template is great for developing a modern and clean driving school website.
Benefits of using the project
Utilizing an online driving school administration system comes with a number of advantageous features. It will save the school both time and money, which is probably the benefit that is the most readily apparent. Because the school is able to maintain its records and curriculum online thanks to the availability of an online system, the institution no longer needs to spend time printing and shipping materials. It also signifies that students have the ability to take the classes whenever it is convenient for them, which can save the school both time and money in terms of the expenditures associated with transportation.
One further advantage of using an online management system for a driving school is that it can help to increase the percentage of students who continue their studies. Schools that use this kind of system are able to monitor not only the number of students who successfully complete each course but also how well those students do on the associated assessments. Using this information, the school may be able to have a better understanding of which classes are the most popular and which kids require further assistance. It can also assist the school discover any areas of weakness that need to be addressed in order for students' skills to grow, which is another benefit that can be gained from this type of assessment.
Screenshots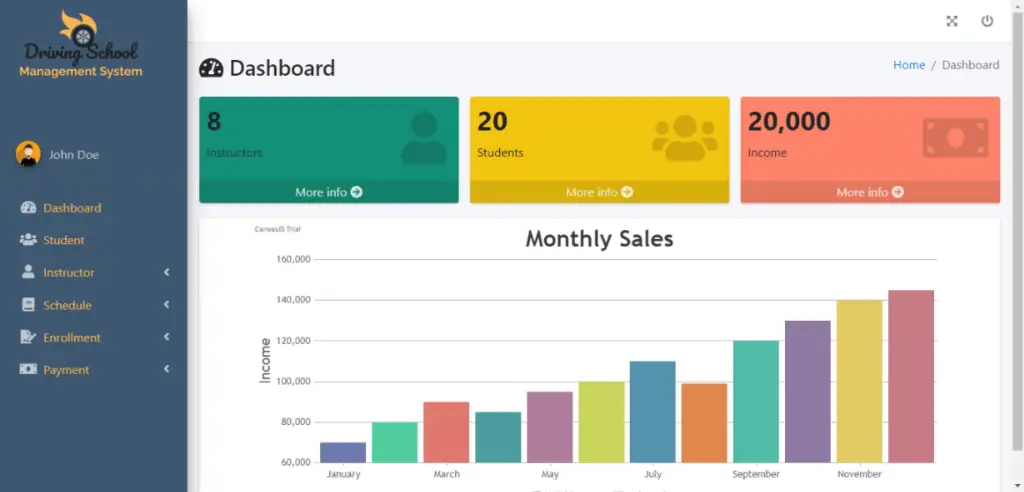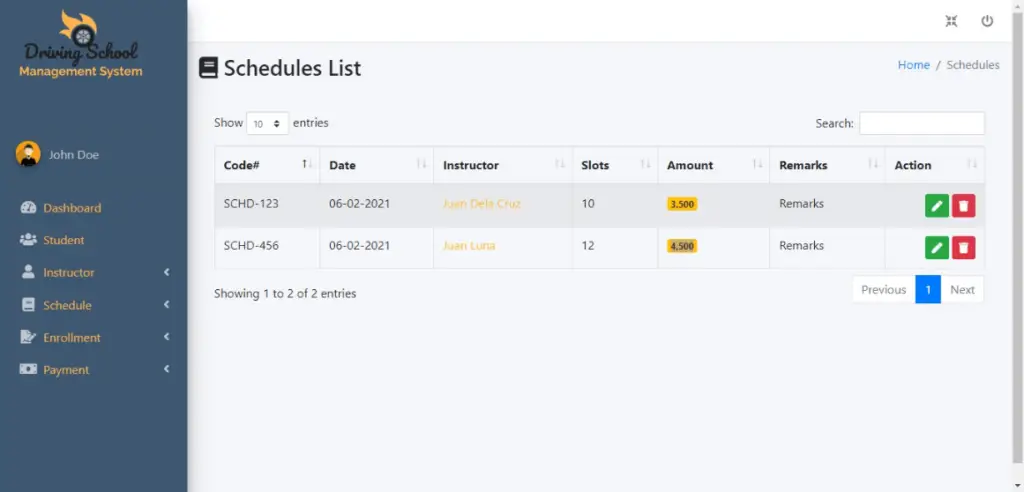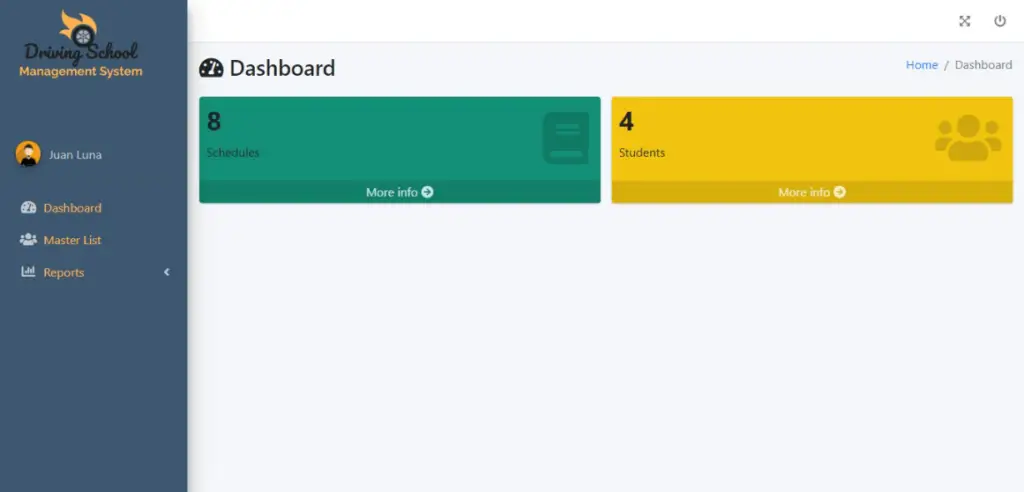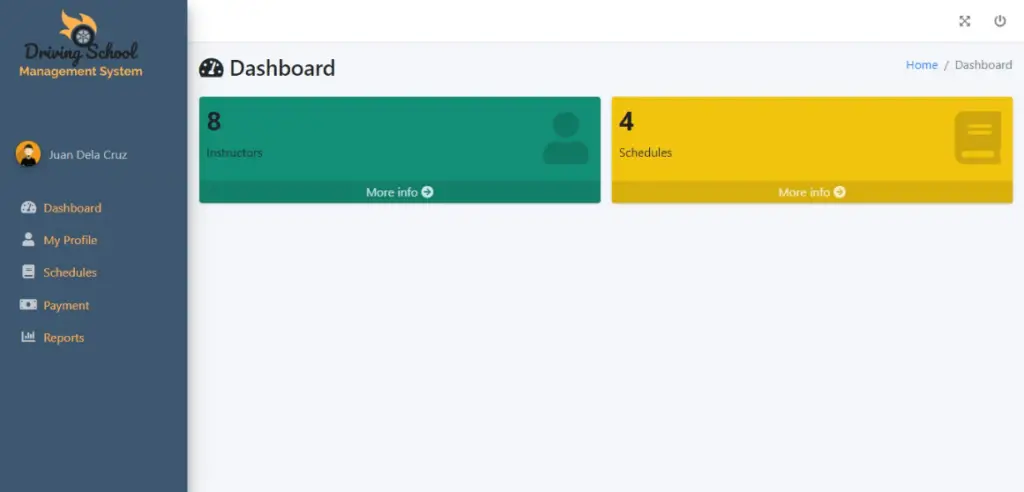 Video Demo
Summary
There are many reasons why the Driving School Management System should be implemented and utilized. One reason is that the system can help manage the business and keep track of important records. Another reason is that the system can help reduce the amount of paperwork that is needed to be completed. Additionally, the system can help keep track of the students' progress and ensure that they are meeting the requirements set forth by the school. Additionally, the system can help schools track fundraising and other important data. Overall, using a Driving School Management System can be very beneficial for both the school and the students.
Using a Driving School Management System (DSMS) bootstrap template is an excellent method for developing a unique DSMS system without having to begin the process from the ground up. You are able to add your own features and functionality to the bootstrap template, which offers a fundamental structure for the DSMS system. The bootstrap template also has a responsive design, which means that it will appear appropriately formatted on any device.
You may visit our Facebook page for more information, inquiries, and comments. Please subscribe also to our YouTube Channel to receive  free capstone projects resources and computer programming tutorials.
Hire our team to do the project.
Related Links and Articles:
How to Create Database for Driving School Management System
Driving School Management System Free Template