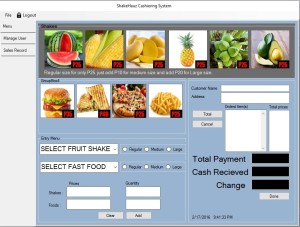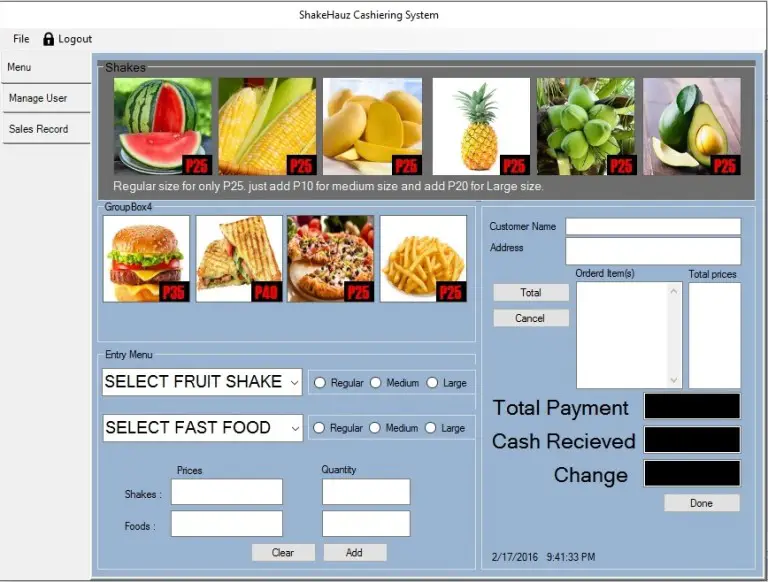 This mini system entitled "Shakehauz Cashiering System" used to provide fast and easy transactions for the cashier. It also manages the employee information and records all the sales and transactions of the customers and generate daily sales report.
The system created via Visual Studio 2008, Crystal Report for VS 2008 and Microsoft Access 2007 as Database.
Note :
You must log in as administrator to enable add, update, delete the employee / user.
Username: admin
Password: 1234
Download the Source Code here. ShakeHauz
Feel free to contact me.
email : [email protected]
contact no : 09301140989
[bha size='760×80′ variation='01' align='none']