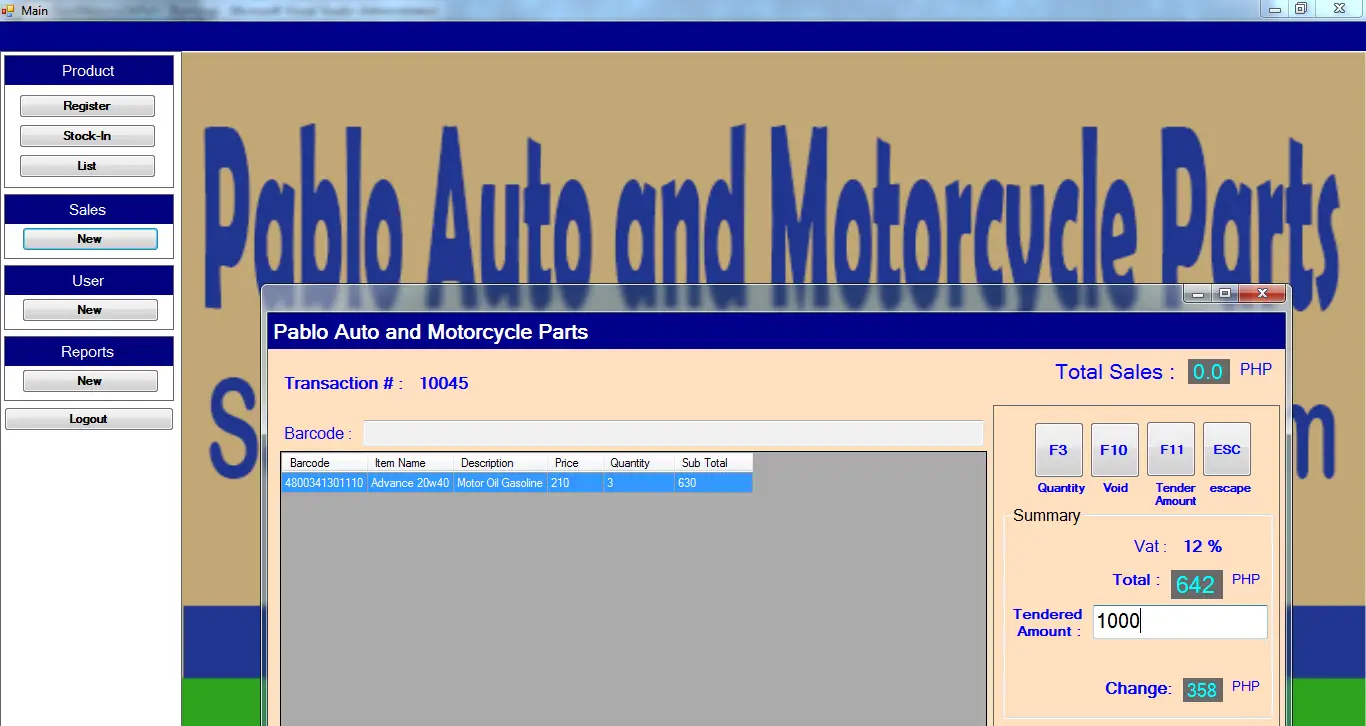 This System is all about Pablo Auto and Motorcycle Parts Sales And Inventory System.
If you are looking for a sales and inventory system, well you are at the right place. This is entitled Pablo Auto and Motorcycle Parts Sales and Inventory System, where all motor parts and accessory can be checked smoothly and easily by using a barcode scanner. This will save you a lot of time during the inventory process and everything can be done accurately. This system features integration of purchase of orders, sales, inventory control, payments and etc..
This is made of Microsoft Visual Studio, MS Access Database and Crystal Reports for the reports.
These are the following features of the system:
Product
Sales
Manage User
Inventory Reports
Sales Reports
You can access this system using the following accounts:
Username: admin
Password: admin
For all students who need a programmer for your thesis system or anyone who needs a source code in any programming languages. You can contact me @ :
Email – [email protected]
Mobile No. – 09305235027 – TNT
Readers might read also: