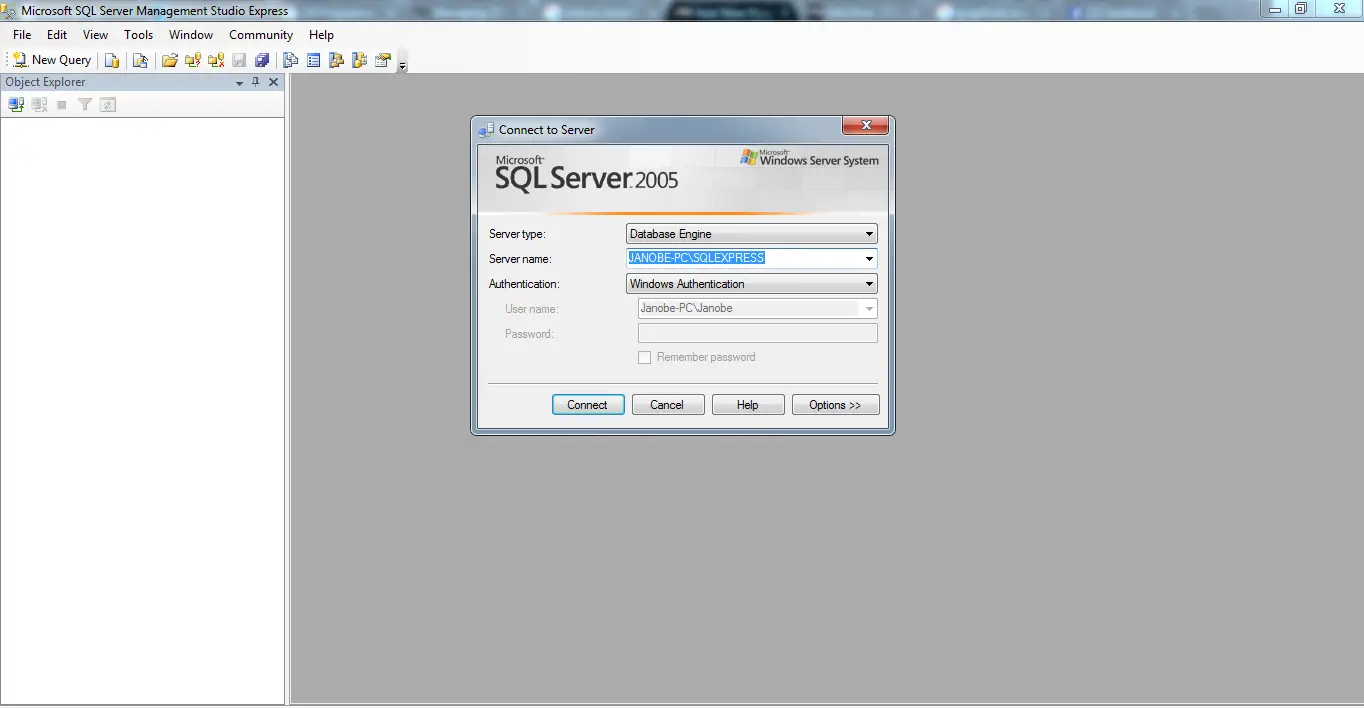 In this tutorial, I will teach how to create a database in the SQL Server Management Studio Express (SSMSE) 2005. SSMSE has a visual appearance to lessen the difficulty and simplifies the database management.
Pre-requisite
You need to install the following:

SQL Server 2005 Express Edition

SQL Server 2005 Management Studio Express Edition
Let's begin:
Open the Microsoft SQL Management Studio Express. For the authentication, choose Windows Authentication and hit the connect button.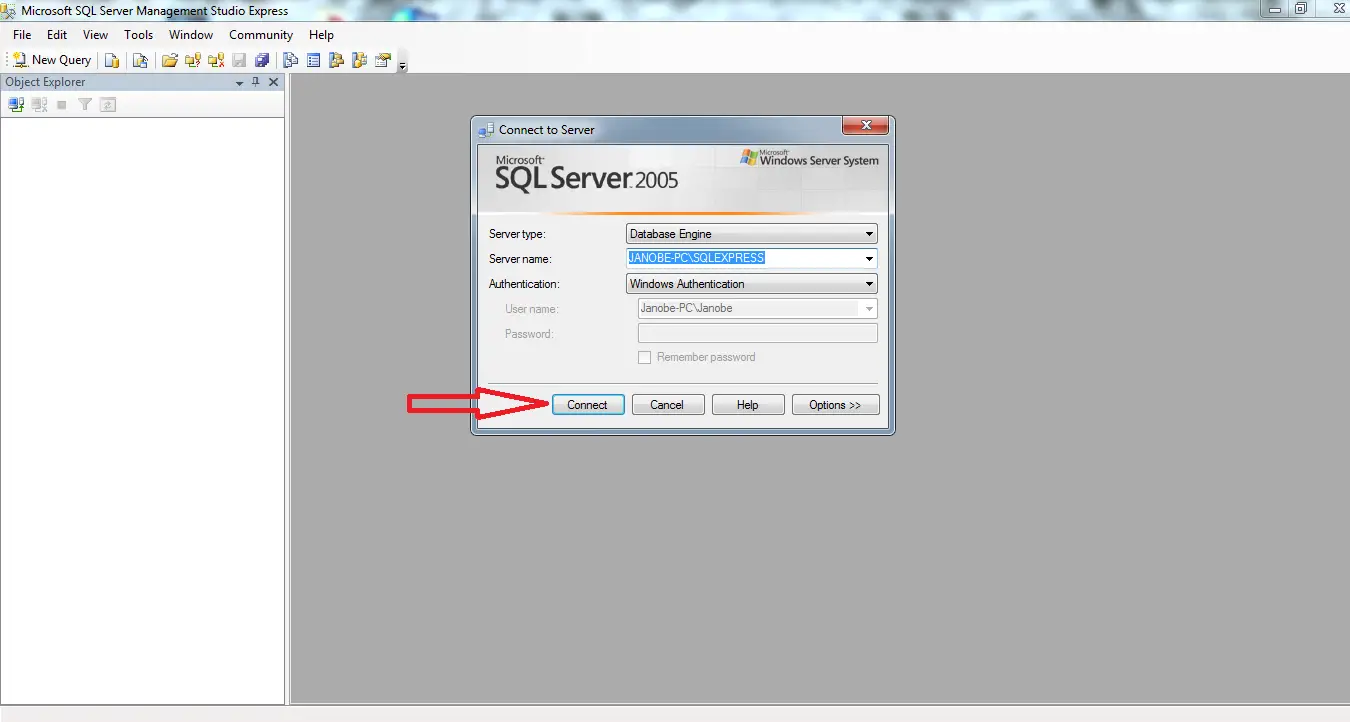 Right click the folder named "database" and hit "New database" to create a new database.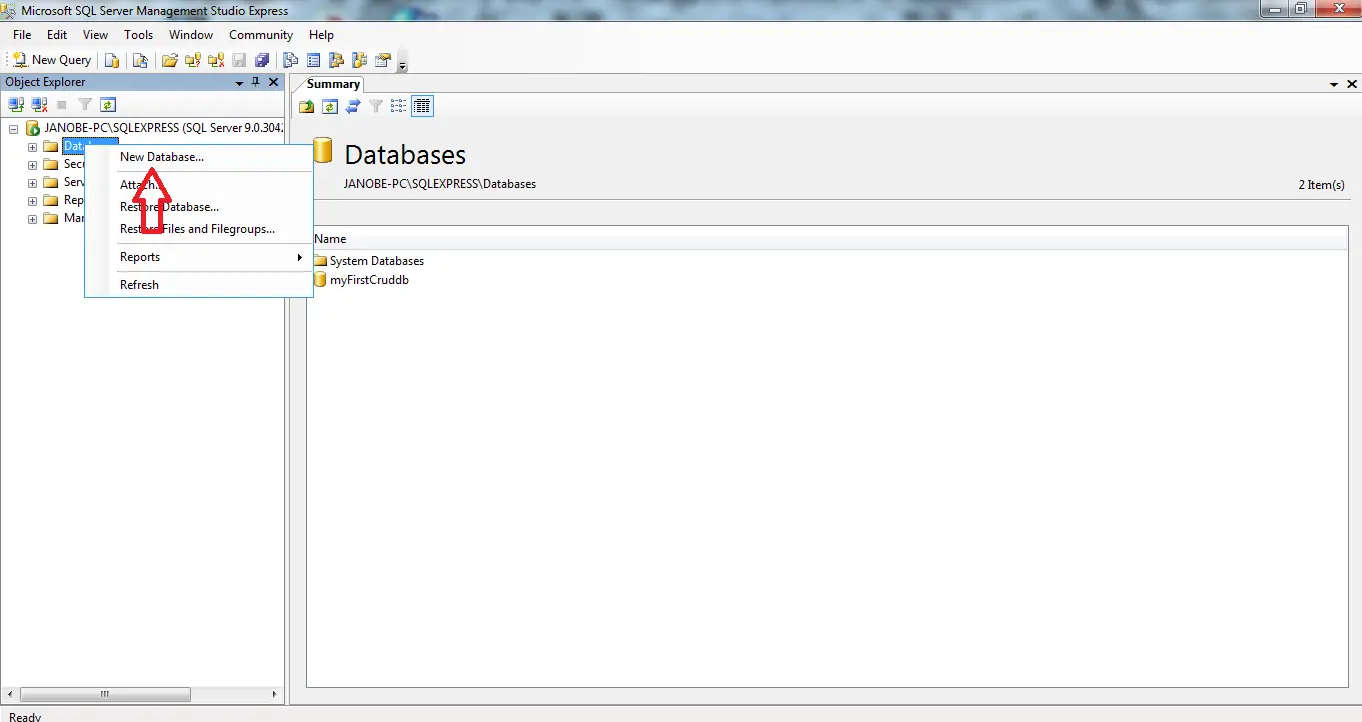 A "New Database" window will appear. Put a database name according to your desire and then hit "ok" button.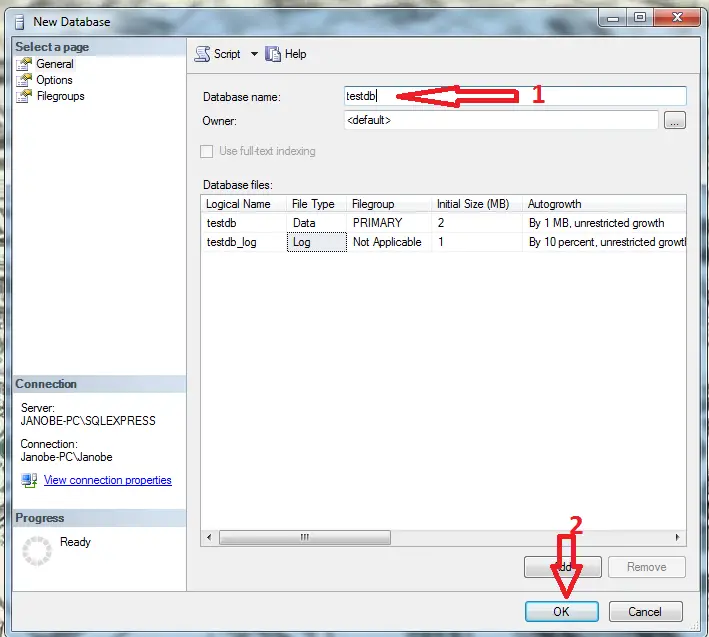 The database that you have created will appear in the object explorer under the "database" folder.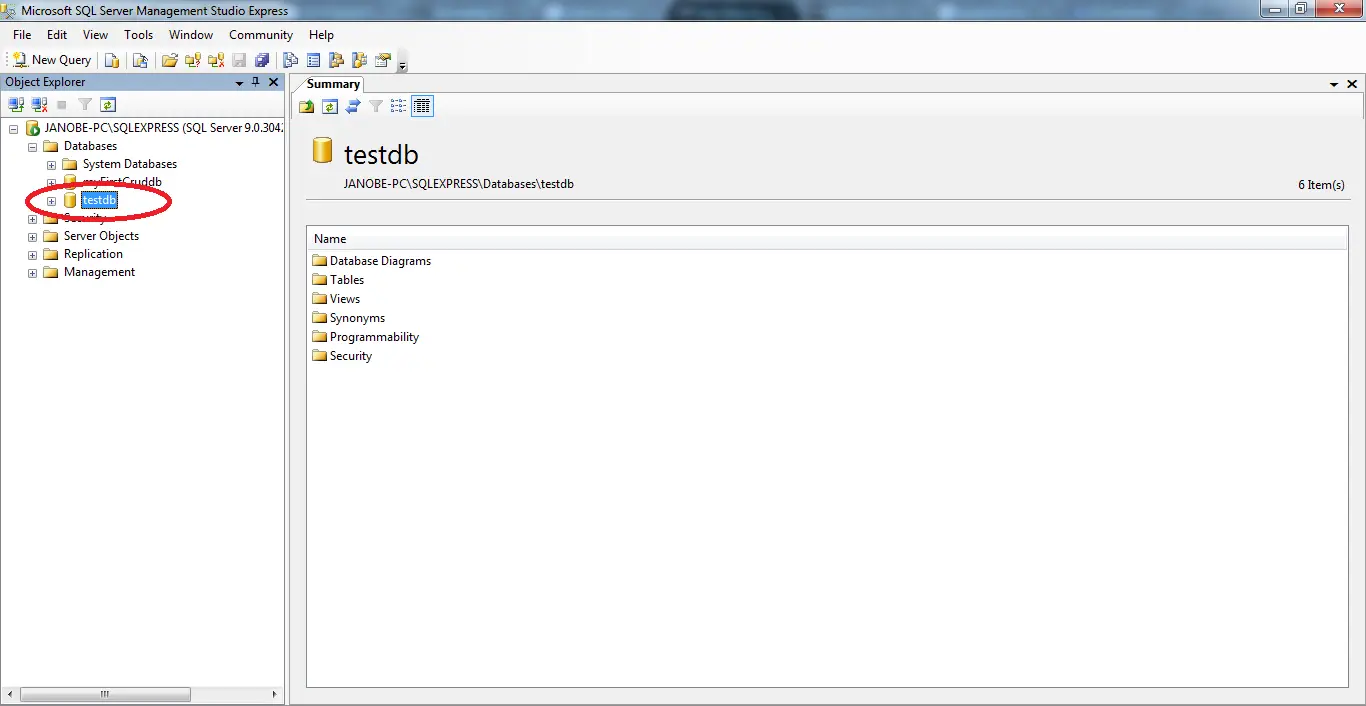 In creating a table, select the database that you have created. After that, right click the folder named table then, hit "New Table".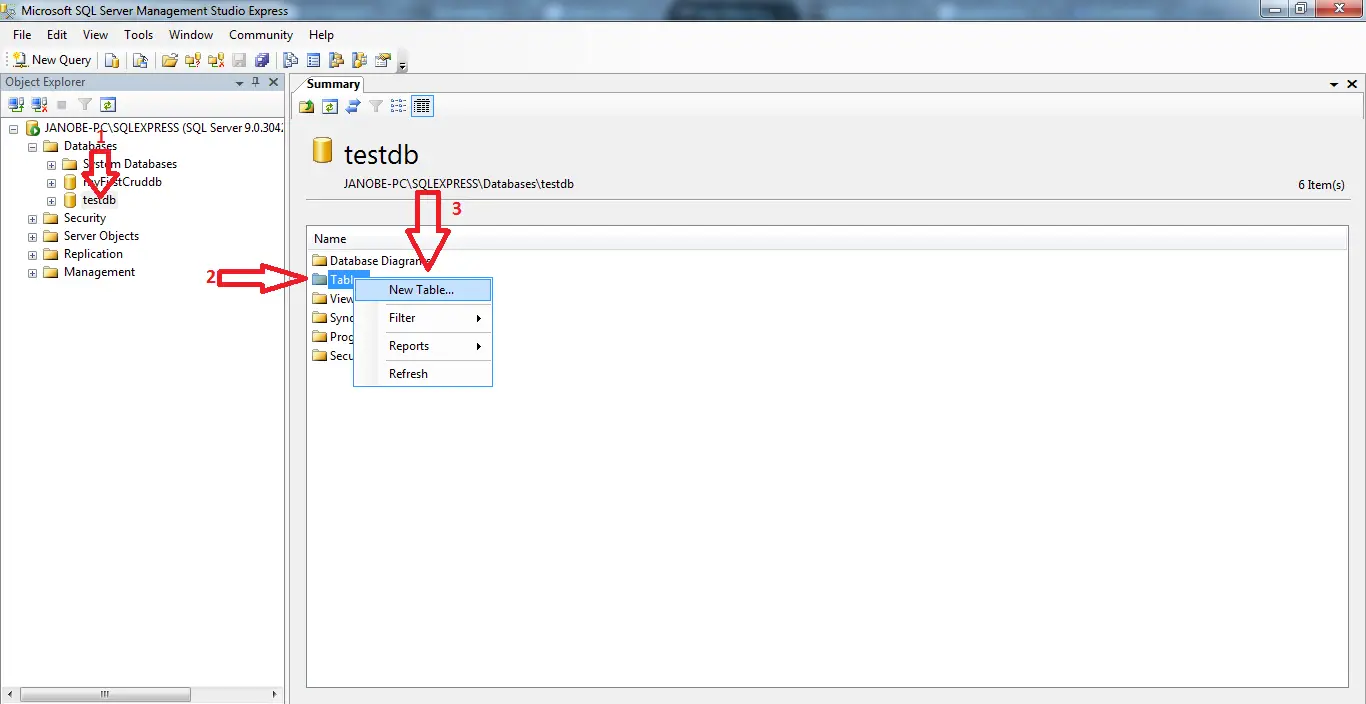 Then, this will be the appearance as shown below.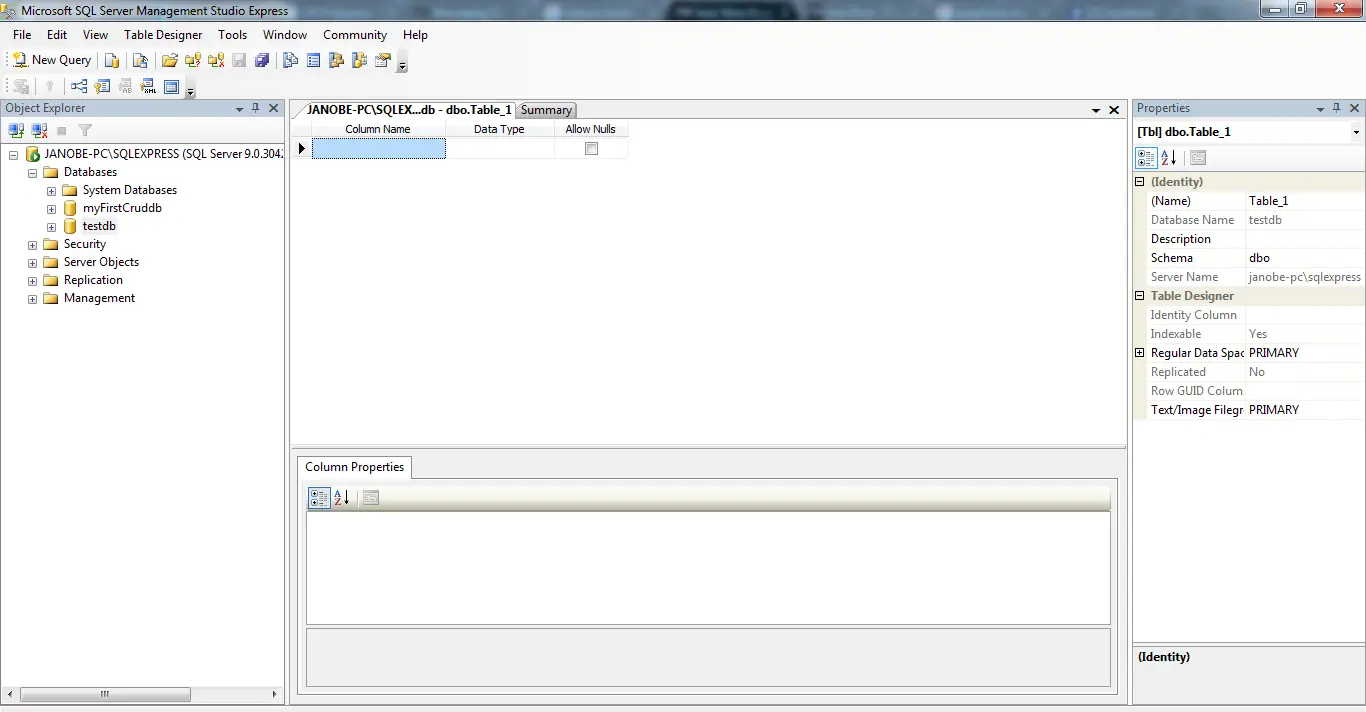 Create a column and change the table name according to your desire.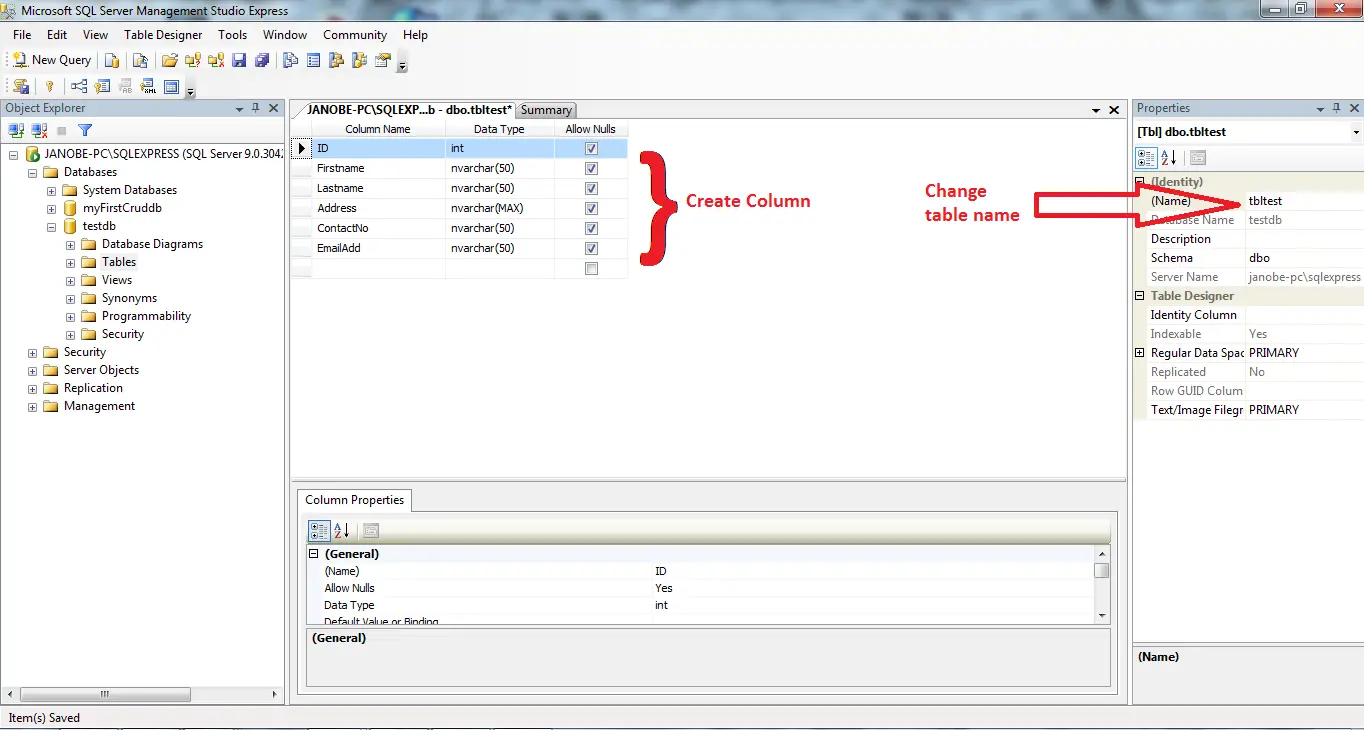 Right click the column(ID) and hit "primary key" with a key symbol to set a primary key.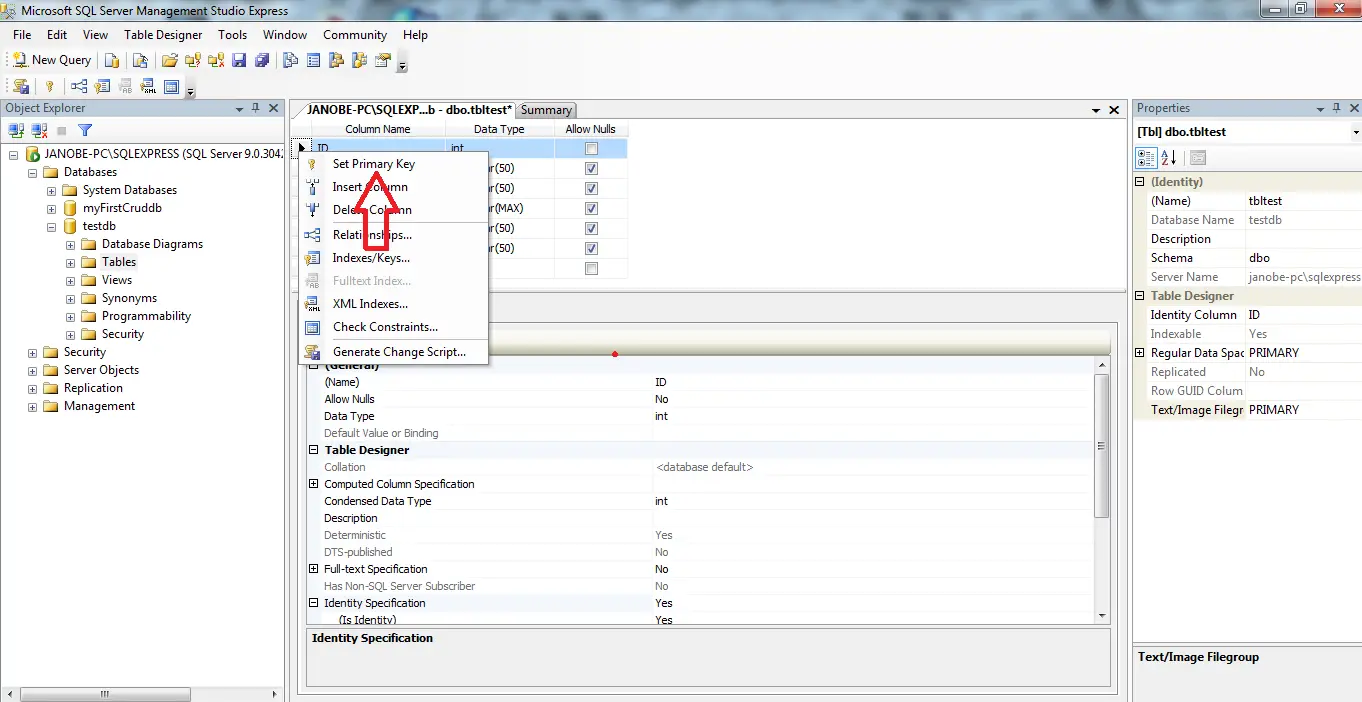 Finally, set the autoincrement of your primary key.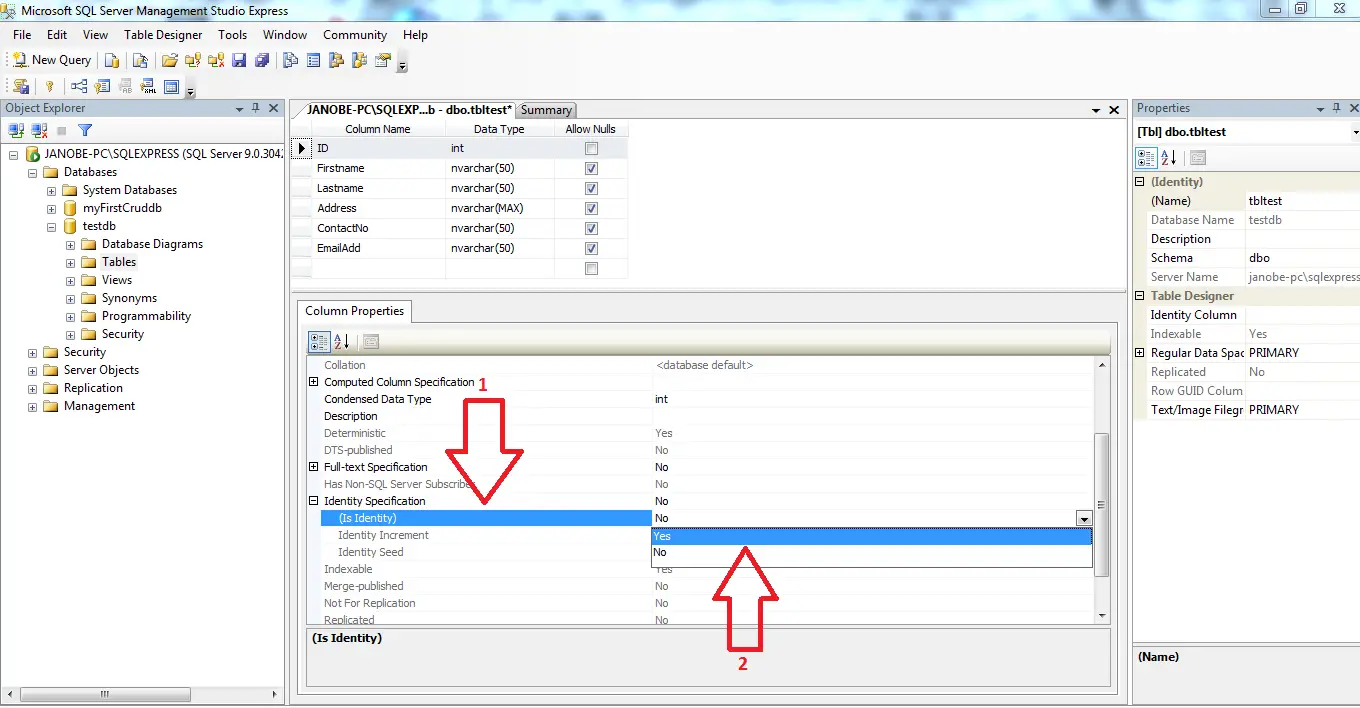 Looking for more source code? Type your keyword here here!