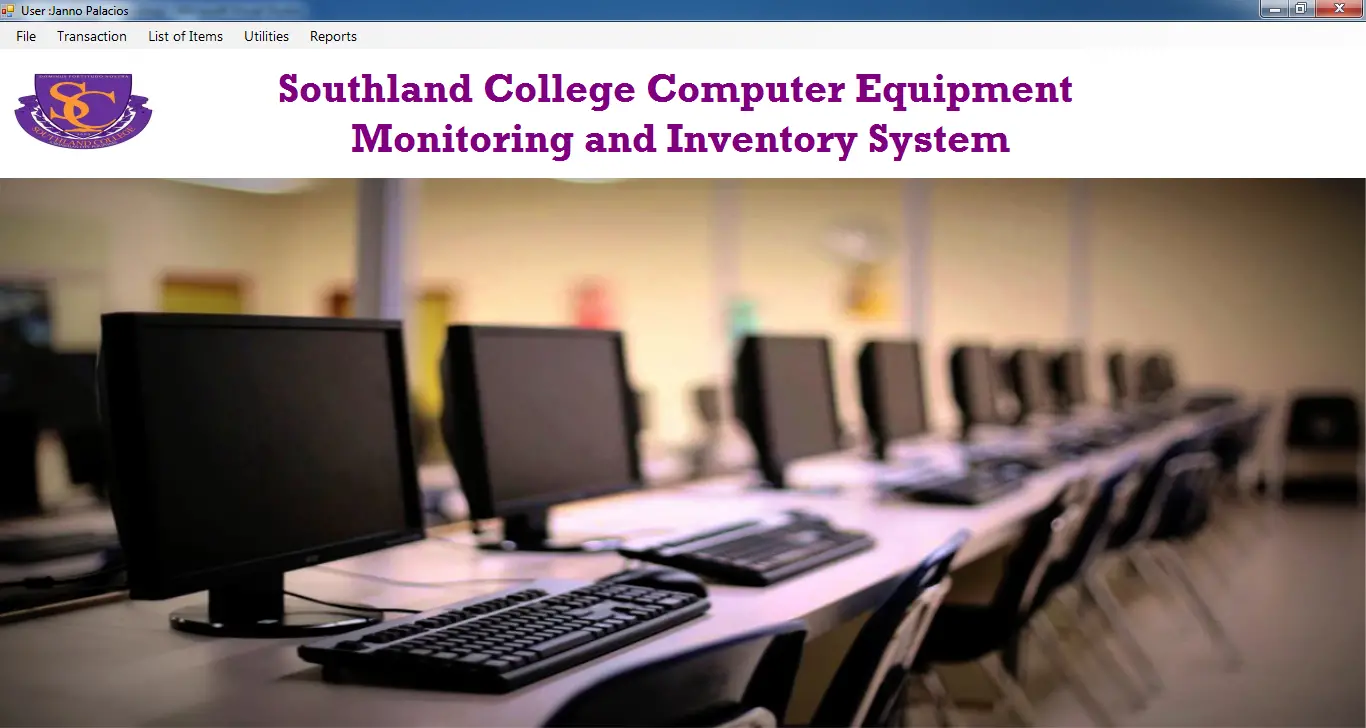 Computer Lab Inventory Management System Using Visual Basic.net And MySQL Database is a software-based system that aims to track all the computer parts inside the Computer laboratory. Aside from that, this Computer Lab Inventory Management System monitors the damaged, under maintenance, lost and transferred computer parts from one computer laboratory to another. It also provides efficiency to the user in managing the reports and it's very easy to print.
It is made of Visual Basic 2008 and MySQL for the Database.
Computer Lab Inventory Management System features:
1.Items
Add Items
Update Items
List of Items
2.Transactions
Transfer Items
Under Maintenance Items
Lost Items
Damaged Items
3.Utilities
Manage Parts
Manage Brands
Manage Locations
Manage Computer Set
4. Manage Users
Add Users
Edit Users
List of Users
5.Reports
List of Items
List of Damage Items
List of Transferred Items
List of Lost Items
List of Under Maintenance Items
6. Login and Logout
Download and Install the following system requirements:
Visual Studio 2008
MySQL Connector net-6.4.4
MySQL Connector odbc-5.1.9
XAMPP 1.7.4-VC6
For all students who need a programmer for your thesis system or anyone who needs a source code in any programming languages. You can contact me @ :
Email – [email protected]
Mobile No. – 09305235027 – tnt
You can subscribe this site to see more of my tutorials.
Download the Computer Lab Inventory Management System complete source code here.
Looking for more source code? Type your keyword here here!